News on ebooks, writing and reading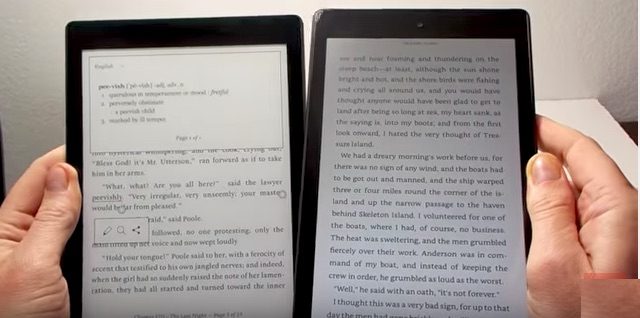 Best Mac Writing Apps
Laptop Mag
A good selection of writing apps for Mac computers (even though most of these run on other PCs as well). Some of the apps are free, some purchased at one-off price, and others charge a monthly fee. I had to instantly try Simplenote that was a new app for me.
Google Wants You To Read E-Books
Forbes
Google is co-operating with libraries to share ebooks available for loan in search results.
The Wall Street Journal to Stop Publishing Europe, Asia Print Editions
The Wall Street Journal
The Wall Street Journal is one of the most successful newspapers that has managed to sell digital subscriptions to online readers. The respected financial newspaper is shutting down the printing machines for its Europe and Asia editions, whose print editions won't be available anymore. Online news and digital subscriptions for readers in Europe and Asia carry on.
Kobo adds audiobooks to its iOS and Android apps
The Verge
The market for downloadable audiobooks has been growing for quite awhile, and now ebook store Kobo has started marketing audiobooks as well.
The last wilderness in Europe, the Arctic Lapland
Klaava Travel Guide
A downloadable travel guide to the Nordic land of adventures: Lapland.
Author Milly Johnson finds six books with her name on them for sale on Amazon… but she didn't write them
Evening Standard
This is one type of scam, happening particularly on Amazon, that has been reported this year. Other scams are more straightforward than this one, but the result is the same: the author loses income.
Book doulas: the new way to push your writing into the world
The Guardian
A book doula is defined as a coach who advises, helps and supports a writer to finish a manuscript and to get it published. A personal consultant, in other words.
Dogs in bookstore a controversial chapter
Toronto Sun
Someone took her two dogs along into a bookstore in Toronto, Canada, and caused a huge confrontation between citizens. Well behaving dogs do not bother anyone or cause any problems in stores, but still, some people don't want pets in stores. I wonder how many books dogs have helped their pack leaders to write?