Ebook news digest August 16, 2016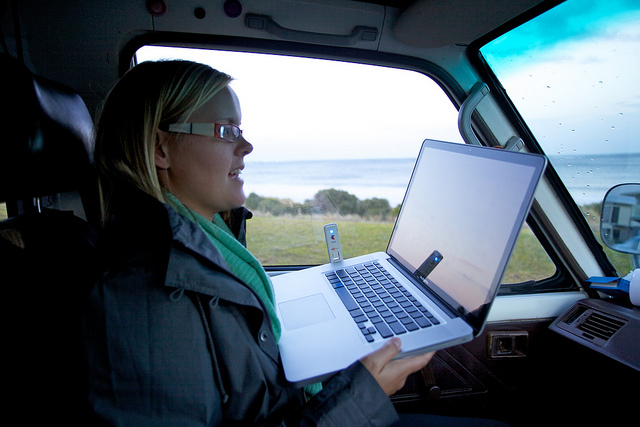 Mashable: My life as a remote year guinea pig
Stephanie Walden participated in a year-long packaged tour around world. It wasn't a vacation, but a package for digital nomads who worked the whole time (well, depending on each nomad's own motivation). They stayed in one place for one month, experiencing 12 destinations during the year. The organizer, Remote Year, took care of travel and accommodation costs and logistics. The idea was to have a community of 70 nomads who would stay together for the whole year. Many exciting and interesting things happened during the year – an intriguing story which is a must read for everyone even remotely thinking of nomad life.
Amateur Photographer: Drone the World holidays promise travel photography with a twist
Everyone knows that there are lots of ways to take better travel photos than the usual selfies in front of statues. Black Tomato has made it extremely easy for anyone to become a master in rather difficult special field of photography: snapping images from a drone. The company organizes travel packages where professional drone photographers follow the travel group. The professionals take aerial images of travelers and they can also teach individual tourists to control a drone and its camera.
The Ebook Reader: New Onyx Boox C67s ereader now available for $73
Even though the Amazon Kindle totally dominates the ereader market, a few companies are actively developing new products for ebook lovers. Onyx has introduced a new product, the Onyx Boox C67s, which looks like a reasonably good value for the money. Six-inch E ink screen with 1024×758 resolution, but no Wi-Fi, touch screen or frontlight. Price at the moment: $73.
Law Fuel: Leading Blogger Becomes Digital Nomad on World Cruise
Active travel bloggers and photographers may give the impression that every digital nomads is a relatively young, trendy person. Personally, I have always suspected it, because it is the over-50s and over-60s who tend to have resources to live a nomad life if they wish. Jo Castro, a social media consultant, is one of these seasoned digital nomads who has embarked on a trip around the world. She is doing it in style on a cruise ship that visits 39 destinations in 27 countries over 104 nights. The upfront cost is about the same as the digital nomad who traveled for one year on a packaged around the world nomad tour.
Resource Travel: Top 9 landscape photography locations in Northern Spain
Christian Hoiberg lived one year in Santander, a coastal town in northwest Spain. The story features good tips if you are considering traveling in this part of not-so-well-travelled Spain, and even better tips for photo locations and pictures from the northwest region's rugged coast.
More travel stories here.