Ebook news digest September 4, 2016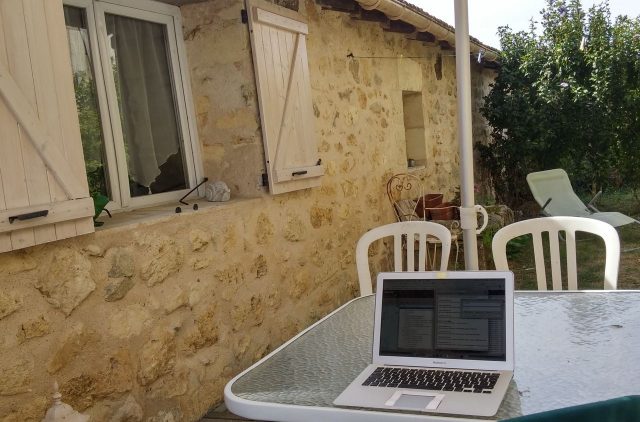 Why I like my e-reader better than my smartphone (TNW)
Although the days of quickly growing the user base are over for ereaders, many book lovers still make the magic discovery how easy and convenient it is to read on an ereader. Here is a tech reporter's story.
New European publishing rules could cost Google and Facebook (IT Pro Portal)
News publishers in some European countries, like France and Germany already have tried to get a piece of the revenue that online services, such as Facebook and Google generate from the publishers' content. Some methods have failed, whereas in some cases Google has agreed to pay something to the publishers. Now, EU has taken the topic seriously and is planning a legislation titled Neighboring Rights that would give full control to the publishers to determine who can loan or reference their content. If this initiative moves forward, it is a dramatic change. It will mean big business model reconsideration for many online services.
Meet the Mother Daughter Duo Changing the Face of Digital Nomads
(The Huffington Post)
An exceptional proposition to become a digital nomad: mother with her nine year old daughter. One year in four locations, each on a different continent. Hopes are high at departure, so we would love hear from them after six or twelve months.
Lenovo launches Yoga Book: A tablet with touch keyboard, stylus that turns written ink into digital notes (CNBC)
A good keyboard is what most writers require from a laptop. You get the feel and the sound of the keys that are clicking and cracking. Perhaps it simply means that something is being done, but it can be satisfying. Lenovo has introduced another option for a physical keyboard: a touch-sensitive keyboard. The Yoga Book is a tablet/laptop hybrid that has a display where laptops usually have a display, but instead of a physical keyboard, there is another touch sensitive display that is used as the keyboard. We can't wait to try this one.
The birth of travel photography (Daily Mail)
Never thought of it, but of course, images taken in exotic places were among the first photographs people wanted to have for themselves as memories. All right, perhaps selfies and portraits came first, but travel photography must have been a close second. Rare photos taken 170 years ago in Egypt have been discovered, and they were auctioned to the highest bidder. These pictures shown in the article may have started the whole travel photography hobby and business.
If you travel, write and photograph, perhaps you have a book in you that is seeking a publisher?