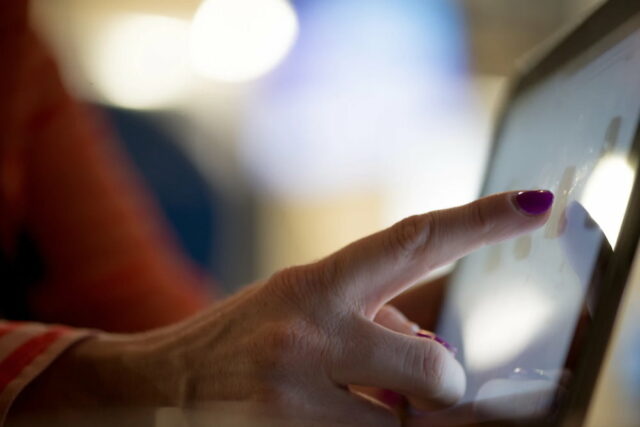 News on ebooks, writing and travel
Screen time: Conclusions about the apocalyptic effects of digital media are often incomplete, overstated
A voice of reason about concerns of regularly accessing media on a mobile device or PC: "a recent review of over 200 studies about social media concluded there was almost no effect of greater screen time on psychological well-being".
Online travel service Trivago rips-off customers
The latest court case for Trivago was in Australia where the online travel service was found guilty of misleading travelers on hotel and travel deals. Trivago's primary business is advertising and selling travelers' personal data to companies that build massive human profile databases. Just a reminder that also Airbnb and Booking.com are being investigated by EU authorities of misleading travelers.
Berkeley Library (University of California) has published a story about Mark Twain that explores six of Twain's notable friendships with celebrities of his time. The author liked the company of the rich and famous, and the story focuses on six of these relationships.
Travel guidebook to Sweden's West Coast, including the city of Gothenburg
The coastline and archipelago in southwest Sweden is the nation's favorite summer vacation destination. It is a beautiful region with Viking and other ancient historical sights easily to be discovered in towns and fishing villages.
Italian Book and Newspaper Publishers Reveal Scale of Piracy
The piracy of books and newspapers is a massive problem in Italy. Publishers' associations estimate that 528 million euros worth of copyrighted books are pirated annually in Italy. The value of pirated products is 1.3 billion euros when newspapers are added into the total. That's about 23% of the entire market value of publishing. Mamma mia!
Pros And Cons Of Traditional Publishing vs Self-Publishing
Joanna Penn has written an article that gives you a balanced view on the merits of both self-publishing and traditional publishing. This article is the perfect starting point if you are wondering which path you should pursue.
A Message Board for Airbnb Hosts Where Hosts Share Blacklists and Ridicule Guests
We have had poor experiences at Airbnb and private rentals booked via Booking.com as well. It is possible to ask for help, but these online services don't tend to support travelers, but only hosts. Skift has published an excellent story about an Airbnb host group on Facebook where the hosts share guest blacklists and make fun of their guests.
These Are The Outrageous Lies We Tell On Vacation
A large part of the civilized world is happy to have a four week annual vacation in summer, and proudly spend it at a Mediterranean beach or at a neighborhood bar, but North Americans haven't fallen in love with the concept of well-earned long vacation yet. Forbes has discovered that Americans rather lie about their vacations than actually take time off.
Why Tourism Should Die—and Why It Won't
The New Republic ponders what drives us to travel, even though it is a major contributor to the climate change. Flight shaming may lead us to consider virtual reality (VR) technology, but it never will be the same as the real experience. A professor interviewed in the article has a theory that I might buy: "In general we're 'hard wired' to seek things that bring us immediate reward or reinforcement even if those things might have long-term harmful consequences to our health or the health of the planet."
Header image by Timothy Muza.