News on books, publishing, and writing April 1st, 2017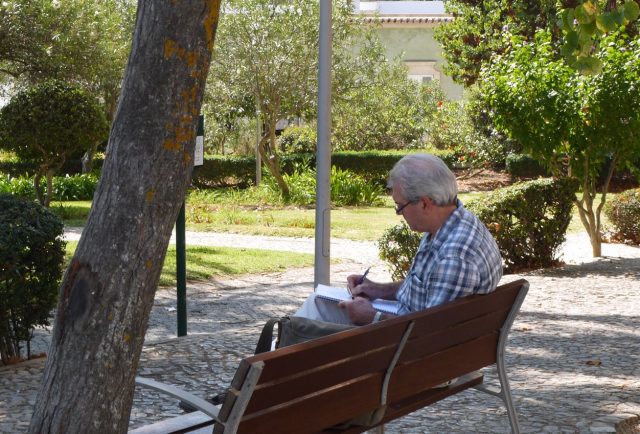 Writing and Publishing Resources for Independent Authors
(Kate M. Colby)
An author herself, Kate M. Colby has collected a valuable list of resources for authors: books, blogs and podcasts to help writers in all aspects of their mission.
Interview – Davide Vadalà (Travel blog: Nomad Travellers)
(A Brit and a Southerner)
Many digital nomads, travel photographers, road travelers, hikers, globe-trotteres, and people who simply love to travel publish a travel blog where their journeys can be followed. Here is travel blogger Davide Vadala's story.
Every Writer Needs an Editor, Especially if that Writer is Also an Editor
(Publisher's Weekly)
The editorial director of a writing magazine discusses the difficulty of taking her own advice. Yes, the editing process can be painful for some writers, but the world needs editors who can turn manuscripts into readable, successful books.
10 of the best tools for remote working
(Creative Boom)
This is a good article for identifying online tools for remote workers, but online tools are not enough for traveling professionals. You will fail if you trust on online tools alone. This article outlines the importance of offline tools and recommends key apps and services.
Preparing Your Mind for Writing: How to Make the Shift
(Writer's Digest)
Author William Kenower has realized that his mind has to shift to a specific mental state before he can write. Some writers talk about flow, words just appearing into the manuscript from subconscious, and descriptions of many other ways as writing really goes well. Well, welcome, mind shifters.
The Ultimate Digital Nomad Packing List 2017
(The Broke Backpacker)
The Broke Backpacker, we salute you! This is probably the first blog post that really says what it means to be more or less constantly on the move. The backpacker has also learned the value of offline tools, like Maps.me, which has perhaps been the most important app for us on the road.
Social Media for Authors: Get Social To Get Published
(Devumi)
Many tools and services introduced in the article are familiar for most writers, but the trick is how the writers are using those tools. Are they advancing his or her writing career? Of course, mastering social media is not the only thing publishers may expect from writers, but one important aspect of marketing.
The most read article in March 2017 at Klaava.com was about photography and travel in northern Europe.