News on ebooks, writing and photography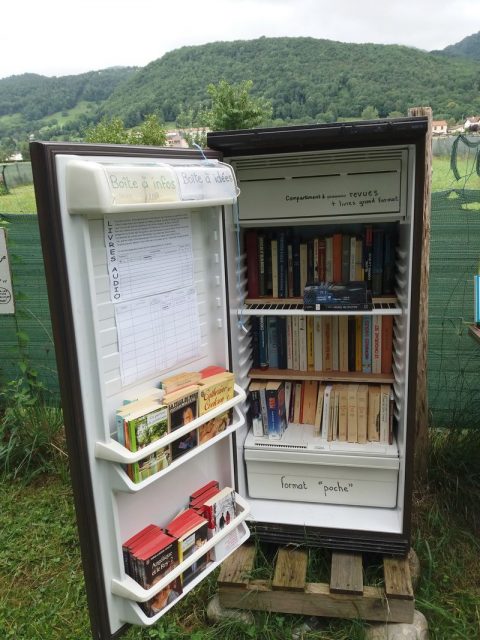 Libraries Gone Digital: 4 Ways Libraries Expand Your Reach As An Author
Digital Book World
Yes, libraries are a good channel for distributing ebooks to readers. An ebook publisher who has the distribution agreements in place can deliver ebooks to libraries. It depends on the individual markets how the revenue models (if any) work.
Literary Tourism: Travel The World's Book Towns
Bookriot
A book town is any community that has relatively big number of bookshops, and perhaps book related events are organized in town as well. Here is your guide to a few renowned book towns across the world.
5 Excellent eBook Reader Apps for Ubuntu
OMG! Ubuntu
Oh my – what is Ubuntu, you might ask? It is a popular Linux system that you can download and install on your PC to replace whatever operating system (often Windows) your computer is running. Ebook reading applications are available for Ubuntu, but why on earth Calibre is regarded as an excellent ebook application is beyond my understanding what a good app should be.
Your Story #84: Submit Now!
Writer's Digest
A writing contest where the maximum number of words is 25. Deadline August 21.
Gothenburg and Sweden's West Coast
Klaava Travel Guide
Sweden's West Coast near Gothenburg is where the Swedes like to spend their summer vacations. After July, when they have gone back to work, there is room for us as well. Worth a visit. The guidebook tells more about the region.
Best kit for travel photography
Amateur Photographer
A travel photography kit for serious amateur photographers.
e-Book Cover Design Awards, June 2017
The Book Designer
Ebook Cover Design Awards have been chosen in fiction and nonfiction categories. Take a look at the winning cover designs.
Forget George Eliot: now it's male authors disguising their sex to sell more books
The Guardian
J.K. Rowling used initials on purpose, because the wisdom was that women authors wouldn't sell as well as men authors. Well, the tide may have changed as the article points out.
This poet is writing one million letters to strangers
Metro
One million poems is plenty of work, but that's what a young poet has set out to do. If you want a poem from her, the article has an email address where the poet receives requests.