News on ebooks, writing and photography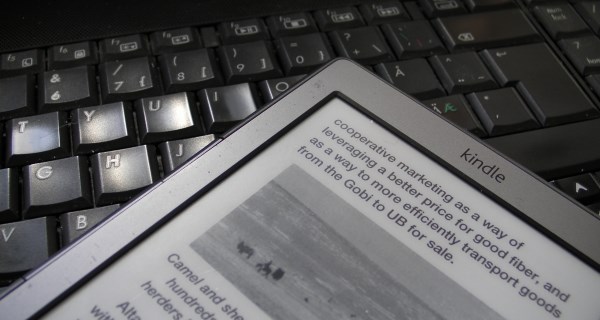 How to share books on a Kindle
How many Amazon Kindle ereader owners knew that it is possible to loan ebooks from own account to friends and family? Well, it is actually quite easy. When you loan an ebook to someone else, it disappears from your Kindle for the loan period (max 14 days). Also other ways to share Kindle ebooks are shown in the PC World article.
Five Top Tips for Successful Co-writing
Aria Grace at Self-Publishing Advice collaborated with other writers when they wanted to publish a book. The teamwork resulted in a success. Here are the macro-level tips for co-writing projects for us to learn from.
James Patterson on his new Facebook Messenger digital book: You've never seen anything like it
CNBC Squawk Box television show interviewed author James Patterson who took the opportunity to tell about his new digital multimedia ebook that is delivered via Facebook Messenger. The book The Chef has been written like a traditional book and will be published like one, but a short version of it has been tailored for Facebook Messenger. The way it works is that a reader receives messages that include text, photos and video clips in a sequence that makes up the book. Why I am not excited about this is that I don't believe fiction books benefit from video clips or other multimedia material that depict the story that is already explained as text. Nonfiction ebooks benefit from additional media items because they can elaborate a topic.
Photographing London: Iconic Locations and Hidden Gems
If you are planning a trip to London, you may already have ideas where to take those obligatory selfies. Spend a few more minutes at London's landmark sights and you can find new angles for your travel photos. The Photo Team has put together a handy guide for photographing the best sights and neighborhoods of London. The guide also includes tips for improving your chances of getting that perfect Instagram travel shot.
Max Boyle was so intrigued about a Nordic nation that linguistic Richard Lewis had called the honest tribe that Boyle decided to find out what the Scandinavian country's secret was. After publishing travel books that told about other Northern European countries, his next destination was Finland. Multiple times, in fact. What he experienced, what he saw, liked, and didn't like is now available in his entertaining book.
The 7 Deadly Sins of Editors (According to Novelists)
Writer's Digest asked authors what they hated the most during the process they worked with an editor whose job was to improve the manuscript. The article makes excellent points on the sensitivity of an editor's work, and lets editors also respond why writers sometimes don't appreciate the help they are getting.
Apple's newest iPad Pros hands-on: The iPad X we expected
A hands-on test of the new October 2018 Ipad Pro models by Cnet indicates that the Apple tablet has become a full-blown computer that challenges laptops. When the Apple iPad was introduced in 2010, we started using them for reading ebooks, following news, viewing YouTube videos, communicating via email, and for many other tasks whenever an app was available. Now that the iPad Pro contains the processing power of a big and powerful computer, comes with a Pencil, and a keyboard/case is available, it is time to think about it as a laptop computer – a new kind of PC, but a PC, anyhow.
Can Your Writing Pass This Test? Take It to Find Out
This simple test by Business Writing blog made me think. Not only my own writing, but also two self-published nonfiction ebooks that I had recently downloaded from Amazon. Both books began with an Introduction that included typos, minor errors and a handful of abbreviations. Both authors are experts who have deep knowledge in their field, but writing a book to a general audience is something else. Nonetheless, the test in the article is suitable if you are planning a blog post, long email message, or anything else where you have to explain something to a reader.
Best Android apps for writing your next novel
Slashgear has reviewed a bunch of writing applications that run on Android phones and tablets. That's right. Dedicated writing apps are available for smartphones and tablets because you never know when the inspiration hits. I'm going to try one or two and see if I am more or less productive on my phone. Here is our round-up of writing apps for PCs.