Ebook news digest October 19, 2016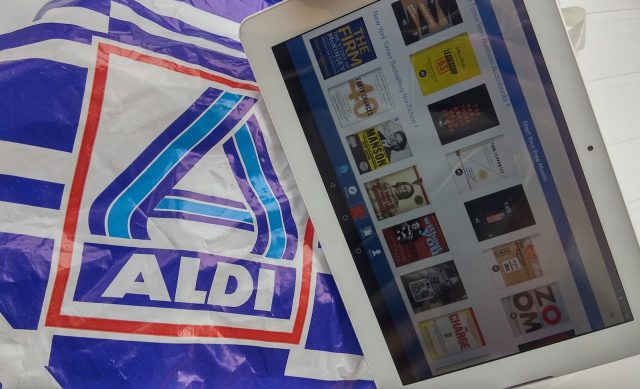 As American editors sharpen their pencils, some advice on writing short (Poynter)
We still have great difficulties in understanding how Stieg Larsson's mega-successful Millennium series books escaped the publishing editor's wordprocessor. There is a lot of meaningless writing in those books, although the excitement always returns, and again is a pleasure to read. Books and articles usually improve when an experienced editor reviews them. Poynter has some good tips on how you can review your own writing.
Aldi starts e-book service in Germany (Ecommerce News)
Aldi is a large grocery store chain that has expanded from its home market Germany to many other European countries, Australia and to the US. The store concept gives shopppers a simple, no-frills, almost warehouse-like feeling. But the prices at Aldi stores tend to be very competitive. In Germany, Aldi already has a digital music subscription service, and it is now expanding its service selection to ebooks as well. Aldi will offer one million ebook titles in Germany on October 20th. A 7-inch Medion tablet for 129 euros is marketed as well by Aldi.
The best apps and tools for digital nomads (BestTechie)
Not everyone, but many digital nomads are entrepreneurs or freelancers who run their own businesses. Being a nomad means moving from one place to another a few times a year, or even monthly. Time is the most precious resource for a freelancer, and that's why most of them have understood the importance of having the best tools for the job. Tools for time management, budget management, travel management and even relationship management are valuable. BestTechie's article has listed a few key apps for digital nomads, but if you want more, see this article.
10 Writing Prompts To Get You Started On Your Next Manuscript (Bustle)
Writing is a creative process – although Artificial Intelligence (AI) experts say that soon machines can write news reports that are as good as humans usually write. Nonetheless, writing starts from an idea about the theme. What to write, from which angle, and what is the message? Bustle introduces 10 prompts to get started on a manuscript, but we would like to recommend them for article writing instead. Writing a book is such a large project that authors think, re-think, and review several times the ideas and concepts what the book will be about. If you have a plan for a non-fiction book, maybe we can help you to take the next step.
Bus driver caught using e-reader on the job (CTV News)
Talking or texting on a mobile phone while driving is not news anymore, but it still is a dangerous thing to do behind the wheel. When a driver is caught reading an ebook on an ereader, that's news. Even more so because the driver was the chauffeur of a bus full of people. A passenger discovered the bus driver's reading habit and took a photo to prove it. We have a question to the police: would it be all right for the bus driver to listen to audiobooks while driving?
News report on the bus driver's ebook reading habit: