News on ebooks, writing and location independent work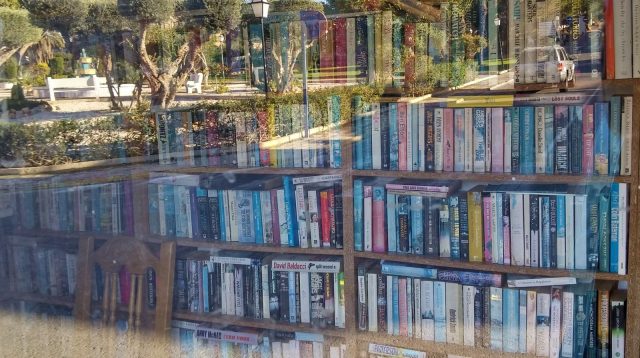 How to buy the best ebook reader
Which?
A comprehensive guide on choosing an ereader for reading ebooks.
I thought writing novels from home was the dream – I didn't realise how lonely I had become
The Telegraph
Writing is hard work even when you would do it at home in your pyjamas. For most writers, distractions must be minimal, which is why it is a lonely job. Author Jane Green tried coworking, and it worked for her loneliness.
Digital Nomads Living The Vanlife Share Challenges & Work-Life Balance Tips
Forbes
Interviews of nomads who have chosen vanlife, living and working in a van that has been converted into a comfortable motorhome. Instead of flying into new destinations, vanlife means driving to new places, and perhaps stopping by at a national park for a few weeks.
A selection of travel tips and cultural insights into the Nordic countries
Klaava Travel Guide
Traveling in Scandinavia: free download.
This Flowchart Will Tell You What Book to Read Next
Writer's Digest
How do you choose which book you are going to read next? Many people trust Amazon's recommendations, friends' or book reviewers' recommendations, or online services like Goodreads or LibraryThing. If nothing of these works for your, here is a flowchart that might help.
How I Travel: My Digital Nomad Packing List and Recommendations
Location Independent
James is an entrepreneur and digital nomad (or location independent professional as he prefers) who has been on the road for a few years. If you want an exhaustive list on all the (almost million) things you have to consider for living and working on the move, here it is.
20 inspirational pieces of advice for writers on National Writing Day
The Telegraph
June 21st was the National Writing Day in the UK, and 20 authors shared their advice on writing.
Meet Mendr: The Uber of Photoshop
Fstoppers
A fascinating idea for an online service: if you want a photograph you have taken to be edited, there's an app for that: Mendr. The app uploads your photo to a work pool, where professional photoshoppers can pick it up and perform the edits you wanted.
Harry Potter author JK Rowling celebrates 20 years of her magical world
Evening Times
"20 years ago today a world that I had lived in alone was suddenly open to others. It's been wonderful. Thank you."