News on ebooks, writing and digital media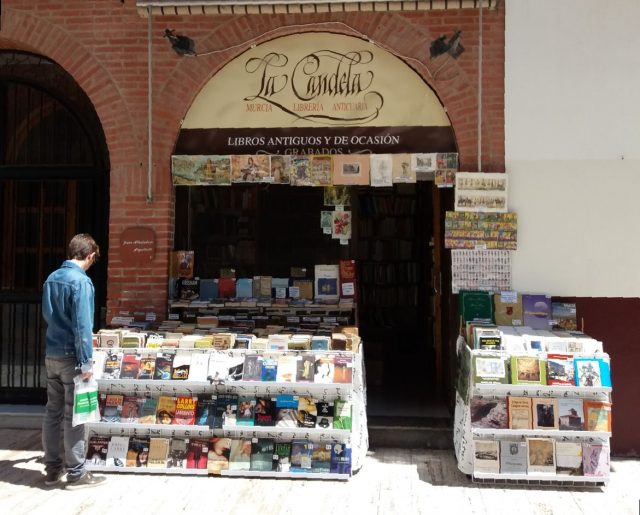 Book Towns Are Made for Book Lovers
Atlas Obscura
Journalist Alex Johnson has written a book titled Book Towns that shows communities across the world that have decided to attract visitors and residents with books. This article has some lovely photos of bookshops.
Why fake news on social media travels faster than the truth
The Guardian
MIT researchers have studied social media platforms as far as 10 years ago, and concluded that fake news really spread faster than real news. They also have some suggestions why it happens. Here is a key reason why books are important for understanding the world: researching, analyzing the data, structuring, and writing a book takes time, and during the process fake and real things reveal themselves.
Travel with your digital subscriptions
EU
In its long term mission to create a single digital market to the European Union countries, April 1 2018 is the day when digital media subscription services must allow access to their media streams from any EU country. No more geoblocking within EU.
1 Billion E-Books Checked Out Via Library Distributor
Forbes
Overdrive has been in business for five years, but has already reached a significant milestone. Since its inception, the company has distributed one billion ebooks to libraries across the world.
Travel Guide to Portugal's South Coast Algarve
Amazon
It seems that everyone wants to visit Portugal now after the southern European country has won a travel award after travel award for the best beaches, resorts and attractions.
Infographic: A Concise History of Publishing
Ribbonfish
This concise history of publishing starts only from the 20th century, forgetting everything that happened before that, but if you want to be brief, be brief.
Apple's iPad event took me back to school. What a trip!
Cnet
So Apple introduced a tablet targeted at schools. In principle, it is the normal 9.7-inch iPad but you can buy a touch sensitive stylus (Apple Pencil) that has plenty of additional features. The price of the tablet is competitive, but the Pencil has a wide Apple margin included in the price. For ebook reading, iPad's screen is one of the best if not the best tablet screen available.
Amazon launches Kindle Lite app for basic smartphones and slower internet connections
Android Authority
A lightweight Kindle ebook reading application for mobile phones that have limited memory space and slow network connection. The Kindle Lite is initially available in India alone, but let's see if it becomes available in other countries.
Younger viewers now watch Netflix more than the BBC, says corporation
The Guardian
For many years, broadcast television companies were confident of the future. Advertising money was converting from print media to digital and broadcast media. The inevitable, however, is happening: digital media in the form of streaming services is challenging television.