News on books, writing and publishing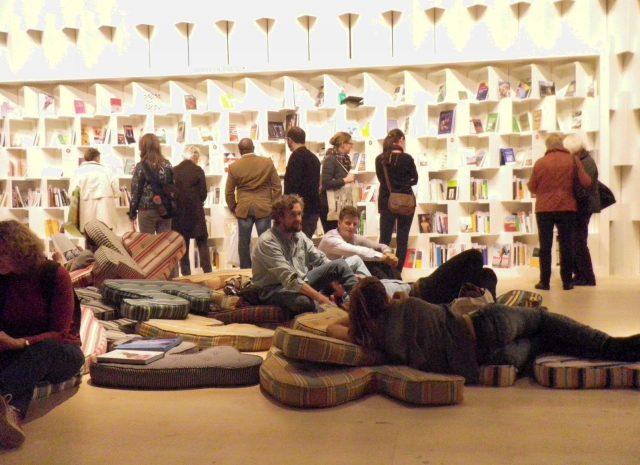 Self-publishing News: New Year New Predictions
Alliance of Independent Authors takes a look at developments of 2018 that are likely to strengthen in 2019. Subscription platforms, artificial intelligence and blockchain are the usual suspects in the blog post.
France, Not Waiting for European Union, to Tax U.S. Tech Firms as '19 Starts
The New York Times has an excellent photo of President Macron and Mark Zuckerberg having a serious moment at a balcony of a chateau in this article. The root cause for this tax initiative is that some European countries have attracted big internet businesses with low tax rates. Other EU countries, however, generate the big revenues for the companies but can't tax the tech giants. EU is preparing new policies to set this straight, but France doesn't want to wait.
Why Writers Have a Love-Hate Relationship With Technology
Writer's Digest explores the pros and cons of dealing with technology for writers. We at Klaava have worked with lots of writers – some are so tech-savvy they can design and lay out books themselves, whereas others send their manuscripts to India only for getting it into Word format – they don't like to tap the keyboard themselves. The thing is that every writer should have basic skills for conducting research and typing on a computer.
In travel related news, Christmas was a huge success for Lapland's snowy tourist destinations. Hotels, especially in Rovaniemi, reported record numbers of visitors. Download the free ebook for getting a little bit of background information for other Nordic destinations as well.
Barack Obama reveals favourite books of 2018 – and Becoming tops list
Concluding from his favorite book list, Barack Obama seems to be a nonfiction reader. Although his wife's memoir gets an honorable mention in Obama's list, he also reads technology books and a variety of other themes.
Why & How to Build a Book Project Plan
John Wagner-Stafford of Ingenium Books takes a fresh approach of planning a book project. He has a background in game industry, and perhaps it has allowed him to take another view to traditional book planning process. He writes how authors should really create a business plan for the book before writing a word into the manuscript.
Forget Books, Helsinki's New Library Has Laser Cutters and 3D Printers
"Books are important, but it's not the whole library." In the capital of Finland, Helsinki, a new library has become another masterpiece of modern architecture. Finns have always been heavy users of library services, and the new Oodi library in a central location in Helsinki is likely attract also people who never visited one.
Audiobooks, inclusivity and #MeToo … how books changed in 2018
The Guardian assesses the development of books in 2018.