For hundreds of years, people of rural Mongolia went about their daily business the same way they had always done: herding goats and living a nomad life. As Stephen Parliament described in his book The Herder's Boots, nomad lifestyle was under threat already twenty years ago when mining companies started to pay attention to minerals buried in Mongolia's soil. Now, mining companies have moved in and opened huge mines where nomads have started digging gold and other valuable materials.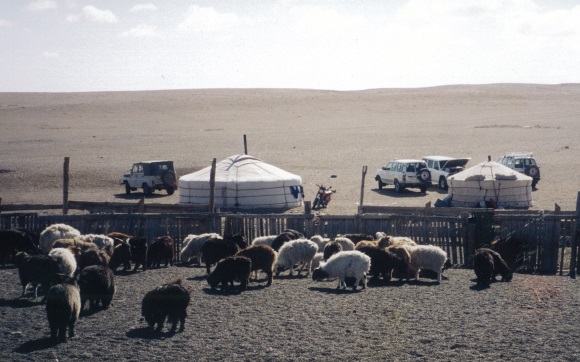 Alvaro Laiz has published a fascinating visual report on the situation in rural Mongolia after mining companies started digging huge holes in the ground. He writes that almost 20% of Mongolia's rural workforce  (people who used to be herders)  have joined mining industry in the past five years.
"Today, Mongolia is in the midst of an epic gold rush. Rich in natural resources, the country's rugged and often remote landscapes hold vast deposits of coal, copper, gold and other metals. Near the town of Zaamar, 350 kilometers west of Ulaanbataar, I saw how industrial mining has sown the hills with so many gaping holes that they may collapse at any moment."
Mine workers have earned their nickname Ninjas from green pans that they carry along in bags.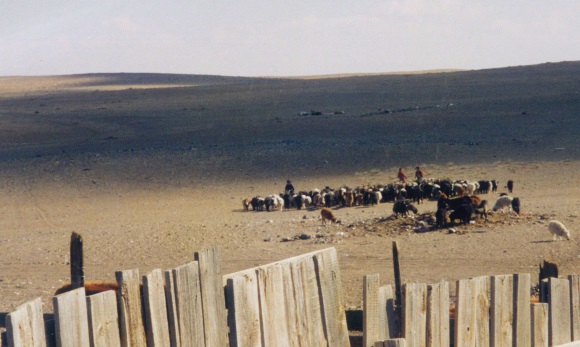 When mining companies conclude that a mine has been exploited, it is simply abandoned as it is. There is no way for workers to return goat herding because there is no land for grazing. View the photos in Alvaro Laiz's report and read The Herder's Boots – Traveling and Working with Nomads for getting the background and big picture on Mongolia's situation and how nomads live.