After Netflix hit the big time with online movie subscriptions and Spotify made online music available at low or no cost to listeners, the book industry has been looking for a similar solution. Is it possible to create a low-cost service that lets readers consume as many books as they want? Many have tried, but it still remains to be seen if it works for books. Now, Playster has a new value proposition: a bundle with books, movies, music and games in one subscription package.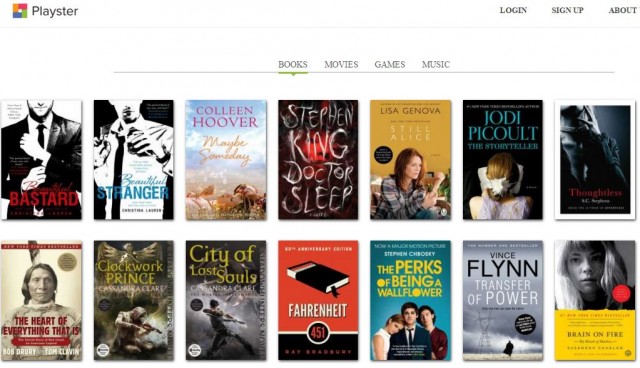 Playster media package of ebooks, movies, music and games costs 29.50 a month. You can read as much as you want, watch movies, listen to music and play games.
Playster sells individual media subscriptions as well. Unlimited books is 11.95 a month. The first month is free, but you have to give your credit card details.
We haven't tried out the service yet, so we haven't seen the book selection or how smoothly the Playster service works.
Nonetheless, the bundle package has potential. Perhaps it is too much for an individual person, but for a couple or for a small family it could be a good choice.
Other ebook subscription services are, for instance:
Scribd
Bookmate
24 Symbols
Safari Books Online
Mofibo (in Danish, Dutch and Swedish)
Skoobe (German)
Nubico (Spanish)
Amazon Kindle Unlimited (available in U.S., UK, Canada, Germany, France, Italy, Spain, Brazil, Mexico and India)