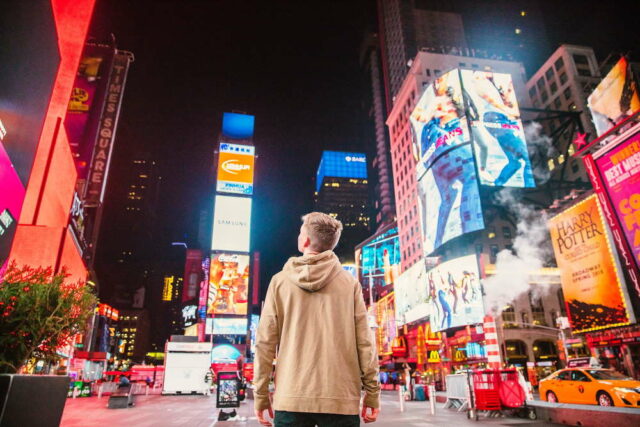 There is plenty of development in media as 5G mobile networks become available, rules of online privacy are changing, politics mixes with advertising and a new entertainment genre esports becomes mainstream. Let's take a look at how a consultancy that analyses consumer behavior and collects marketing data sees the media trends for 2020.
Kantar has published a report Media Trends and Predictions 2020. In the report, Kantar's experts and other data sources have identified 12 key trends that are shaping media in 2020.
12 media trends Kantar has identified for 2020 are the following.
The competition between streaming platforms heats up.
Traditional television is still alive and well, online video sharing service YouTube is doing fine, but the strongest development is expected to take place in streaming platforms, like Netflix and Spotify. Even Disney has seen the future in its Plus streaming service. For media corporations, the attraction is that audiences are already used to paying for the service. This is likely to lead to oversupply, since there are not that many streaming services a household is willing to pay for at any given time.
5G mobile networks become available.
The hype is already overwhelming for the fifth generation mobile networks and devices (5G), but in 2020 the technology will be reality in many markets. Media businesses, gaming services, streaming services are among the businesses that expect to benefit from the new fast network technology.
Smart speakers and assistants attract advertisers and e-commerce.
Especially, in the US smart assistant systems from Amazon (Alexa), Google and Apple (Siri) have rapidly invaded living rooms and kitchens. They are an obvious new channel for pushing personalized marketing to consumers. The fact of the moment, however, is that the systems are extremely rudimentary and error prone. Users tend to use their digital assistants for very simple tasks only, like asking them to play music.
Shopping in your favorite social media app.
Among the first social media apps that have successfully embedded online shopping are WeChat and Instagram. For instance, WeChat allows users to simultaneously shop and chat in the messaging app without leaving the app. TikTok, Facebook and Pinterest are some of the services that are developing their own solutions for shopvertising as well.
Esports becomes mainstream entertainment.
Big brand advertisers (with their big budgets) follow the crowds to esports tournaments and online channels, like Twitch.
Rebalancing of online and offline marketing.
Online marketing is expected to dominate advertising investments in 2020, but early movers are already rebalancing their spending between offline and online channels.
Influencer marketing grows up to business as usual.
2019 was a bad year for influencer marketers who did disservice to their profession by buying fake followers, and doing other non-professional mistakes. Advertisers who are building global brands still regard influencers as an important channel, but expect transparency and professional attitude from them.
Brand builders may take cues from social issues to become unique.
US presidential election is an advertising battleground.
About 20% of total presidential campaign budgets is expected to be spent on online advertising. The online battle has already started with the most influential channel, Facebook, at the center of attention.
EU GDPR effect changes online advertising (and tracking techniques)
EU online privacy law known as GDPR is a major game changer across the world that protects ordinary people from rampant tracking and collection of personal data. GDPR is driving advertisers and tracking companies to seek other solutions because the traditional cookies technology isn't delivering in the future.
Artificial intelligence, analytics and audio new tools for marketers
The rapid development of artificial intelligence software technology, online analytics, audio devices, assistants, home monitoring devices and other new internet-connected devices deliver fresh data to advertisers and trackers.
Corporations don't outsource all marketing data collection and tasks anymore.
As the consumer data becomes the key element in planning and decision making, some outsourced tasks return to the corporate headquarters.
Via The Drum.