Ideas Box is a practical educational solution for people who have had to leave everything behind and settle in refugee camps, or village schools with insufficient resources. The Ideas Box is a set of industrial strength large boxes that contain books, ereaders, tablets, a projector for movie presentations and a even a generator for producing electricity for the gadgets. The product that is already being used in Syria crisis and Africa is designed by Philip Starck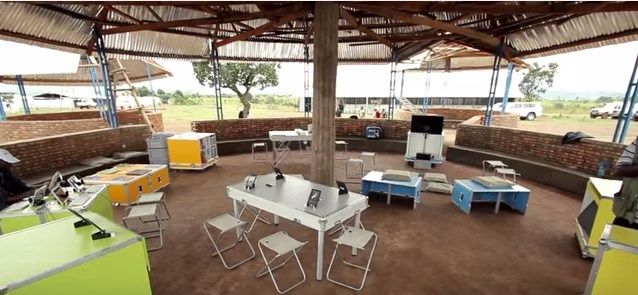 Bibliothèques Sans Frontières (Libraries Without Borders) was the organization that started the program. Others have joined in to help finance the production of boxes and transporting them to places where they are needed.
The Ideas Box consists of six strong boxes that contain:
– Books, ereaders, tablets.
– Information technology.
– Movie presentation facility.
– Management component.
– Tables and chairs.
– Room for a generator.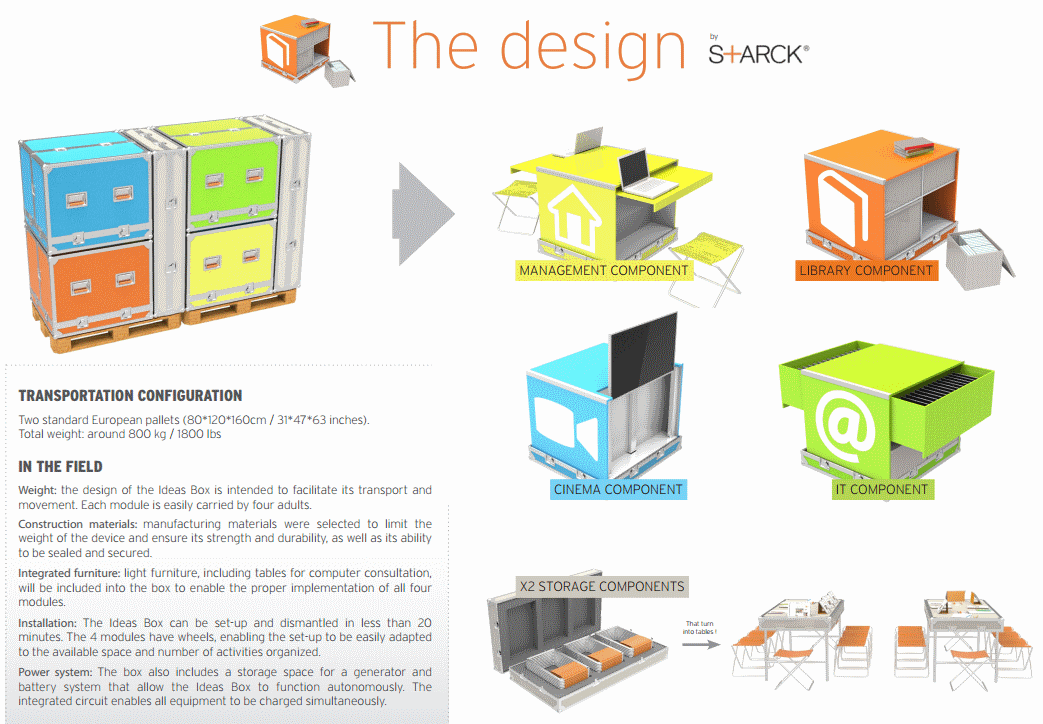 View a video where some of the gear included in the Ideas Box is shown in action, starting at 2:25 minute mark: