The world's largest public event probably is the annual cycling race around France – Le Tour de France. The first race took place in 1903 when newspaper reporters and photographers followed the race and reported what had happened. The race passed through villages, towns and cities, allowing millions of people to get a glimpse of the event. After television technology had developed into a stage that allowed helicopters to film and transmit live images to national and international networks, the popularity of the race exploded.
As Le Tour de France live television images from helicopters and motorcycles spread around the world, French tourism office realized their value. For years, television broadcasts from the race have been beautifully planned, shot and directed. Not only they show us the exciting three-week race, but at the same time, we can watch beautiful, stunning and funny sceneries from across France.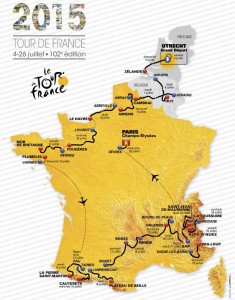 This is how you get your free three-week trip around France: watch Le Tour and keep track on provinces, towns, mountain passes and coastal areas the race passes by. You will see cities (even the Eiffel tower and Champs Elysees in Paris), high mountains, rustic villages, beach resorts, and varying landscape in between them.
In 2015, Le Tour starts from Netherlands, travels through Normandy and Brittany, skips to the Pyrenees and the Alps before ending in Paris. This year's race misses the central regions and Provence, but that's always the case – every part of the large country can't be covered, although the cyclists race 3360 kilometers between July 4th and July 26th. Le Tour web pages have all the details.
Here is a photo gallery from Tour de France races in 1920s and 1930s. Many towns, roads and sceneries are the same as in recent editions of the race. The roads, however, are paved and cobblestones are rare.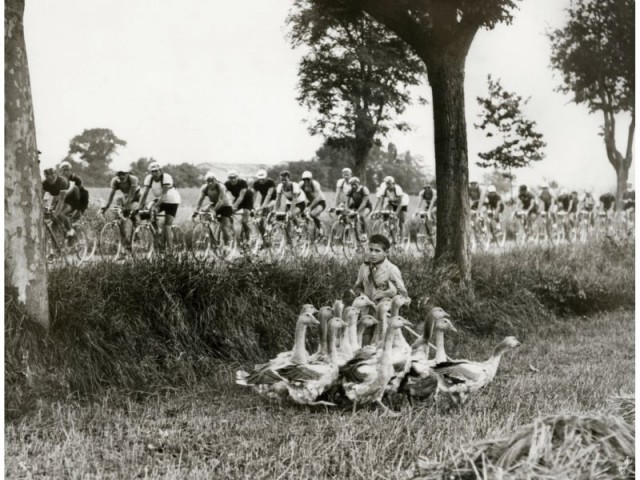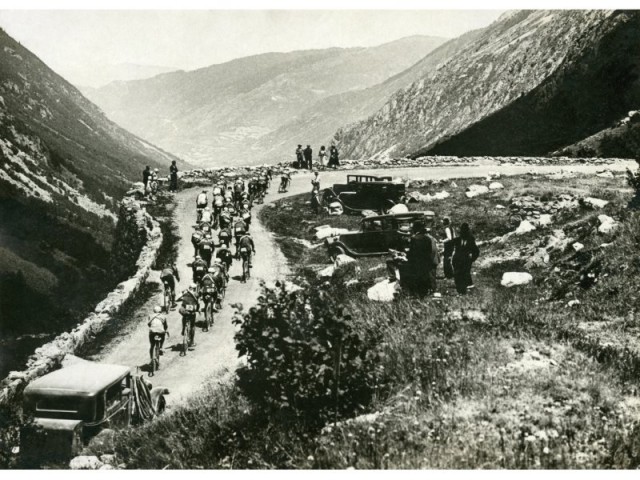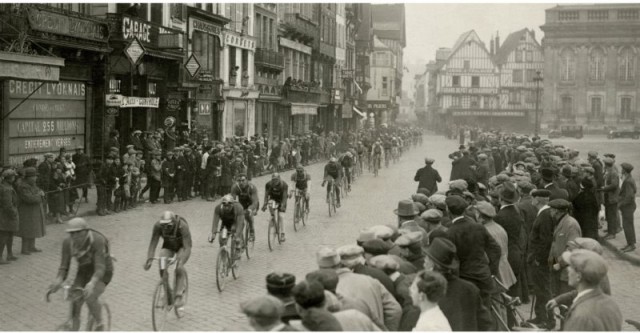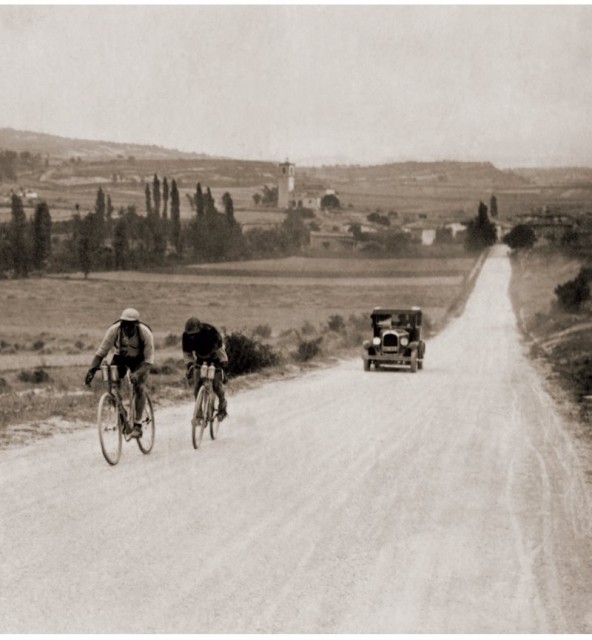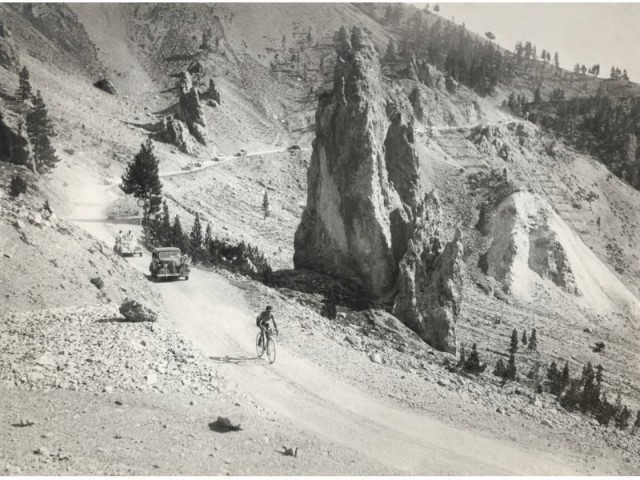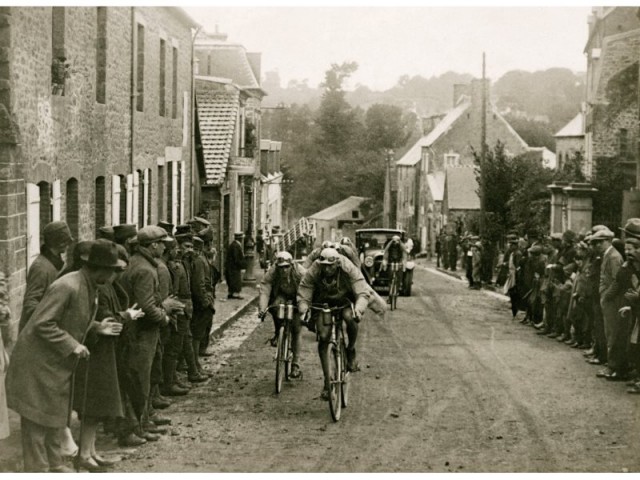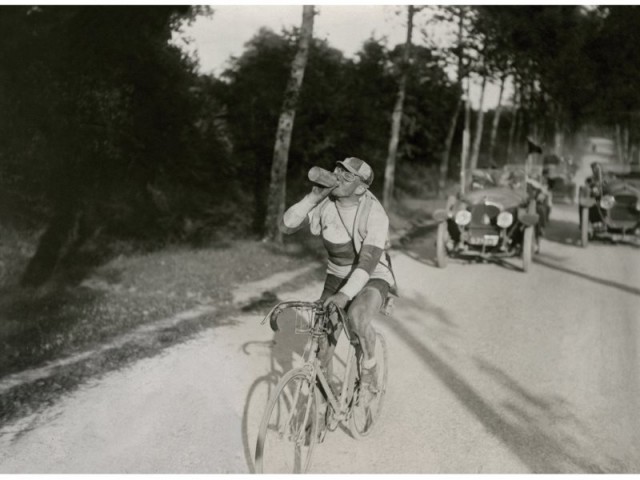 A large hand-picked photo gallery of old Tour de France images is available in the book Goggles & Dust.
Planning to travel to France? Download a travel guide to southern France here.