If a destination has been granted the honor of being included in the Unesco World Heritage List, it usually means that the site worth visiting and exploring. Recently, we were traveling in central Spain, and on a chilly morning we arrived in a town called Avila. We hadn't done any research because we intended to drive through the town. There was, however, something interesting on top of the hill in the town center. Closer inspection revealed that a large ancient town was located inside a kilometers/miles long stone wall. A magnificent travel destination, and a Unesco World Heritage site since 1985.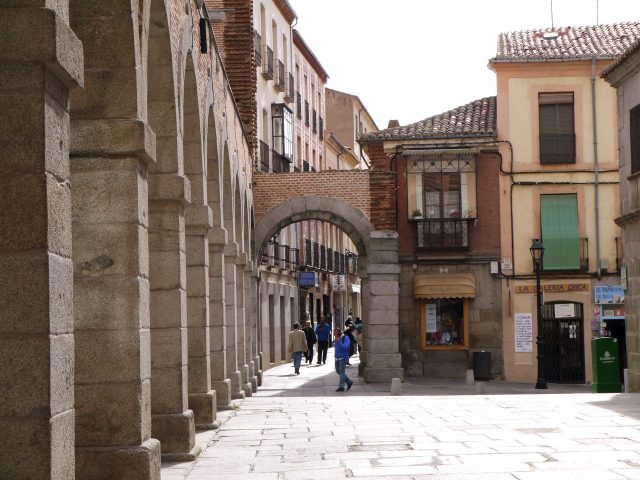 In 2016, five new sites in Europe were granted the title World Heritage Site by Unesco. They are:
Antequera Dolmens Site (Spain) – in Malaga region.
Archaeological Site of Ani (Turkey) – a medieval city on the Armenian border.
Archaeological Site of Philippi (Greece) – in north-eastern Greece.
Gorham's Cave Complex (United Kingdom of Great Britain and Northern Ireland) – the site is in Gibraltar.
Stećci Medieval Tombstones Graveyards (Bosnia and Herzegovina) – 28 sites located in Bosnia and Herzegovina, western Serbia, western Montenegro and central and southern Croatia.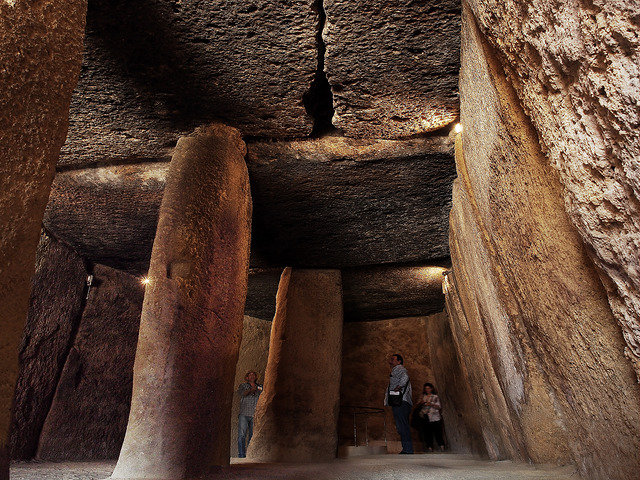 In other parts of the world, the new (nominated in 2016) World Heritage Sites are:
Antigua Naval Dockyard and Related Archaeological Sites (Antigua and Barbuda)
Archaeological Site of Nalanda Mahavihara (Nalanda University) at Nalanda, Bihar (India)
Archipiélago de Revillagigedo (Mexico)
Ennedi Massif: Natural and Cultural Landscape (Chad)
Hubei Shennongjia (China)
Khangchendzonga National Park (India)
Lut Desert (Iran (Islamic Republic of))
Mistaken Point (Canada)
Nan Madol: Ceremonial Centre of Eastern Micronesia (Micronesia (Federated States of))
Pampulha Modern Ensemble (Brazil)
Sanganeb Marine National Park and Dungonab Bay – Mukkawar Island Marine National Park (Sudan)
The Ahwar of Southern Iraq: Refuge of Biodiversity and the Relict Landscape of the Mesopotamian Cities (Iraq)
The Architectural Work of Le Corbusier, an Outstanding Contribution to the Modern Movement (Argentina)
The Persian Qanat (Iran (Islamic Republic of))
Western Tien-Shan (Kazakhstan) *
Zuojiang Huashan Rock Art Cultural Landscape (China)
To be included on the Unesco World Heritage List, sites must be of outstanding universal value and meet at least one out of ten selection criteria. The ten criteria are:
1) to represent a masterpiece of human creative genius;
2) to exhibit an important interchange of human values, over a span of time or within a cultural area of the world, on developments in architecture or technology, monumental arts, town-planning or landscape design;
3) to bear a unique or at least exceptional testimony to a cultural tradition or to a civilization which is living or which has disappeared;
4) to be an outstanding example of a type of building, architectural or technological ensemble or landscape which illustrates (a) significant stage(s) in human history;
5) to be an outstanding example of a traditional human settlement, land-use, or sea-use which is representative of a culture (or cultures), or human interaction with the environment especially when it has become vulnerable under the impact of irreversible change;
6) to be directly or tangibly associated with events or living traditions, with ideas, or with beliefs, with artistic and literary works of outstanding universal significance;
7) to contain superlative natural phenomena or areas of exceptional natural beauty and aesthetic importance;
8) to be outstanding examples representing major stages of earth's history, including the record of life, significant on-going geological processes in the development of landforms, or significant geomorphic or physiographic features;
9) to be outstanding examples representing significant on-going ecological and biological processes in the evolution and development of terrestrial, fresh water, coastal and marine ecosystems and communities of plants and animals;
10) to contain the most important and significant natural habitats for in-situ conservation of biological diversity, including those containing threatened species of outstanding universal value from the point of view of science or conservation.