Even in electronics and computer business there are a few products that stand the test of time. One of these few products is the Amazon Kindle ereader. Especially, the entry level model with basic features is a simple, easy-to-use product that does what it supposed to do and doesn't cost too much. Now, Amazon has updated the basic Kindle, making the new product already the 10th generation device version.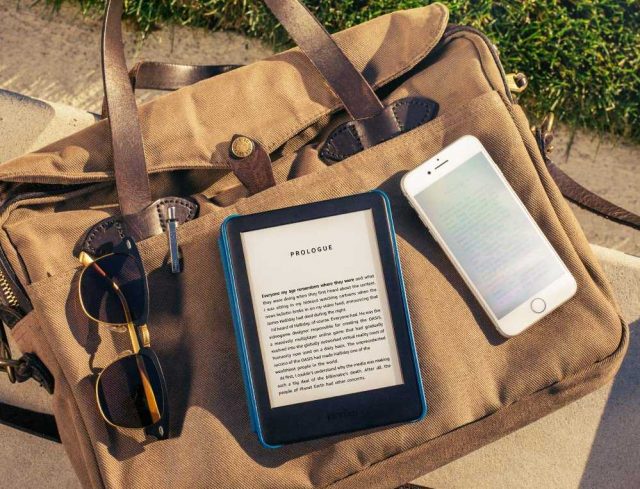 The key improvement in the 2019 model of the basic Kindle is front light. In practice, it means that you can read in a dark corner (or in a bedroom without any lights on) because tiny lights in the ereader can be switched on to light up the display. The other extreme – reading in direct sunshine – is perfect reading environment with an ereader because of the way the E ink display technology used in these devices works.
Another improvement in the 2019 Kindle is the possibility to listen to audiobooks. Audible books can be listened to on a Bluetooth device, like headphones or loudspeakers.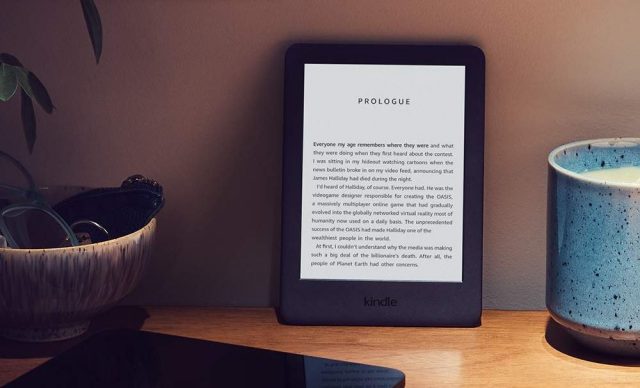 The display resolution is low (600 x 800 pixels), storage space for ebooks is relatively small – only 4GB (it is still good for thousands of books), and fancy features are missing, but that is exactly the point with an entry level product. Amazon has set the price for the 2019 Kindle at USD 90.
Here is a video recorded by The Ebook Reader blog that shows the 2019 Kindle ereader.
Amazon Kindle 2019 (10th generation) key features and specifications
6 inch display with front light.
Pixel density 167ppi.
Storage space 4 GB.
Free cloud storage for all Amazon content, like Kindle ebooks.
Wi-Fi connectivity for internet: 802.11b/g/n standards with WEP, WPA, and WPA2.
Bluetooth.
VoiceView screen reader is available for a Bluetooth audio device. It provides spoken feedback allowing you to navigate your device and read books with text-to-speech (available in English only).
Reader can adjust font size, font face, line spacing and margins.
Ebook, document and image formats: Kindle Format 8 (AZW3), Kindle (AZW), TXT, PDF, unprotected MOBI, PRC natively; HTML DOC, DOCX, JPEG, GIF, PNG, Audible audio format (AAX).
Weeks of battery life, but it varies based on light settings, wireless usage. Audible audiobook streaming over Bluetooth will affect battery life as well.
Battery fully charges in four hours from a 5W USB power adapter or computer via USB cable.
Dimensions 6.3 x 4.5 x 0.34 inches ( 160 x 113 x 8.7 mm).
Weight 6.1 oz (174 g).