The sales of ereaders specifically designed for reading ebooks has gradually been declining during the last year. Likely explanations are that most heavy readers already have an ereader and others use tablets for reading ebooks. In any case, Sony has introduced a product that may show us one of the ways we will read in the future: smartglasses.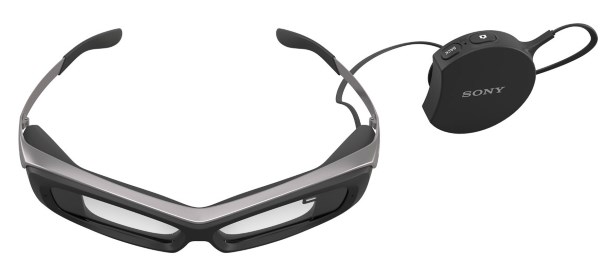 Smartglasses is like any other product that gets the prefix smart. When you add computing power into a watch, it becomes a smartwatch, or you add computing power into a mobile phone, it becomes a smartphone. That's what is happening with eyeglasses as well. Google introduced their unsuccessful eyeglass frames a couple of years ago, but few people found them useful. Sony SmartEyeglass Developer Edition is a huge step into the right direction in the emerging world of smart-everything.
The Developer Edition means that the product is still under development, but Sony wants software developers to study it and create clever applications that make use of the new possibilities provided by smartglasses. My proposal: someone please write an ereading app for the Sony SmartEyeglass.
Having text displayed into the eyeglassses would be the perfect way to read wherever you want: you don't have hold anything in your hand (hands-free reading), you don't have to carry any extra devices with you (books are stored on your smartphone), you don't have to worry about having enough light (the text is displayed on the SmartEyeglasses screen), and you can flip pages by pushing a button in the control unit.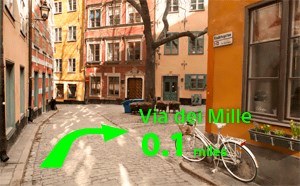 Sony has envisioned a few applications for the SmartEyeglasses: sports results and statistics on the go, assembly instructions of a machine (hands-free), and street navigation. Street navigation displayed on your eyeglasses could be an instant hit for millions of people. View the video below for a demo.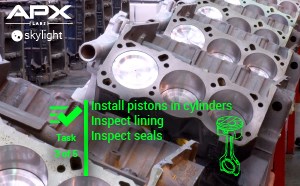 Sony is selling the Developer Edition of the SmartEyeglass for GBP 620 in the UK, so we will have to wait if this particular product model ever becomes a mainstream product (if not, one of its successors will). The real computing power in Sony SmartEyeglass is on your smartphone. All data, like ebooks and apps are stored on the smartphone. The phone and the SmartEyeglass are connected via Bluetooth, so that the eyeglasses function as a Bluetooth headset as well. The small control unit for the SmartEyeglass is connected to the device with a cable which may not please everyone.
Success, however, requires sleek, chic, user-friendly and street-credible smartglasses. Sony is not there yet, but SmartEyeglasses is a very promising concept, and way ahead of all other similar products.
Here is Sony's promovideo: