Two important developments took place in the ereader product market in 2018: Android operating system is powering most new devices, and the screens have grown to eight or ten inches in size. These development trends are good news for ebook lovers because they allow larger fonts, nice layouts for comics, anime and comfortable reading of PDF documents. The Inkbook Explore e-reader comes with 7.8-inch E Ink screen, frontlight and Android software.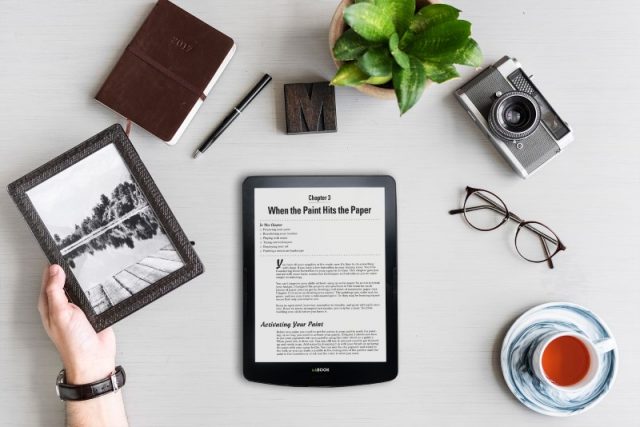 Inkbook hasn't taken any risks with the Explorer product, but the device relies on proven technologies and solutions. The 7.8-inch screen is sharp (300 dots per inch), and it comes with a frontlight that has light temperature adjustment.
The conservative approach to the product design is evident also in the choice of Android software version that is 4.4.2. It is relatively old version, but it is still possible to install many Android apps from the app store to the device.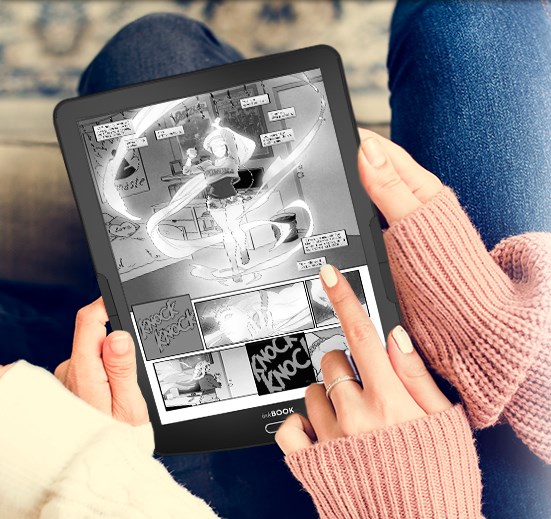 The included ebook reader application has a valuable feature for people who have to read PDF documents. PDF was designed for print which can make them difficult to read on a small screen. 7.8 inches is a good screen size but if you still want to make the text large in an PDF document, the Inkbook Explorer has a feature known as reflow. It means the lines and pages of an PDF are automatically adjusted to fit to the screen.
The Inkbook Explore is available in a number of brick-and-mortar electronics and bookstores in Europe and in the US, and also online at the vendor's web shop. The list price is 239 euros.
Key features and specifications of the Inkbook Explore e-reader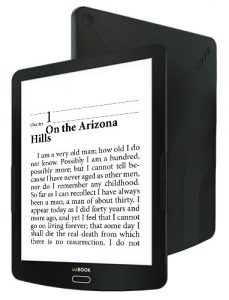 7.8-inch EInk screen, resolution 1024×768 pixels, 300 DPI pixel density.
Front-light with light color temperature management.
Android 4.4.2 operating system.
i.MX6SL processor.
1 GB of RAM.
8 GB of internal storage space.
MicroSD memory card slot up to 32 GB cards for additional storage.
Bluetooth. Can be used for listening audiobooks on Bluetooth loudspeakers or headphones.
Wi-Fi (802.11b/g/n).
Micro-USB 2.0 port.
Included apps: Library (Books), Internet browser, Midiapolis Drive, Bookshop, Midiapolis News Reader, App Store.
User interface languages English, German, Spanish, French, Italian, Polish, Romanian and Czech.
Compatible formats for documents and books: EPUB, PDF (reflow) with Adobe DRM (ADEPT), MOBI (without DRM), TXT, FB2, HTML, RTF, CHM.
PDF documents can be read as they are, or the reading app can adjust the rows and pages for the screen (PDF reflow).
3000 mAh Li-ION Polymer battery.
Dimensions 192×140×9 mm.
Weight 243 g.
Via The Ebook Reader.