Boutique hotels with design interiors and unique rooms are becoming popular, perhaps as an alternative to global hotel chains. An example is a hotel in Portugal with a vast selection of books, and now, even hostels are adopting the trend. In Tokyo, Japan, a hostel lets you sleep on a bookshelf – literally.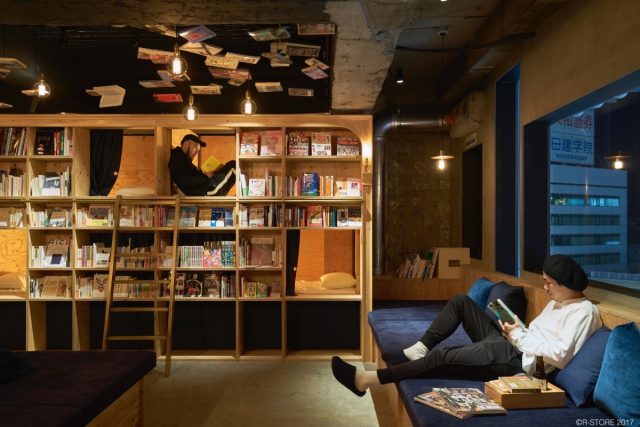 Book and Bed hostel in Tokyo opened in 2015. The concept is simple: a massive bookshelf accommodates both the available books and the beds where guests sleep. Sofas and coffee tables in an open space invite people who may want to socialize with fellow book readers.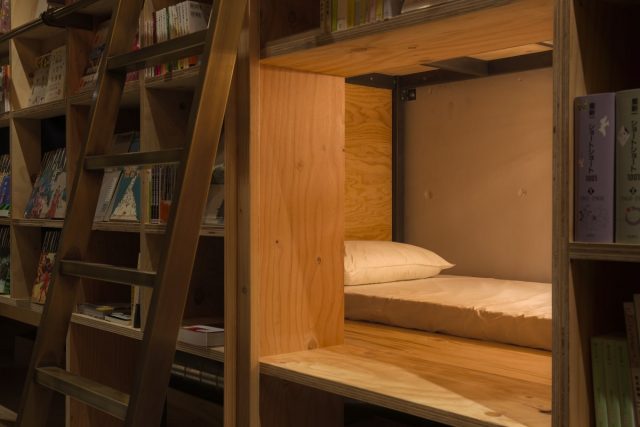 There are no rooms for guests, but they sleep in capsules located in the bookshelf. A bed, safe, electrical outlet and a reading lamp help travelers to rest in their wooden pods. Two sizes of capsules are available: 120cm x 200cm, and 80cm × 200cm. Claustrophobic tourists will stay away from these beds, but travelers who love books and want to stay a night in a cozy, low-priced hostel in expensive Tokyo, Book and Bed is a choice worth considering.
The concept has already been so successful that owners are opening their fifth hostel in the Shinjuku district of Tokyo in the mid-2018.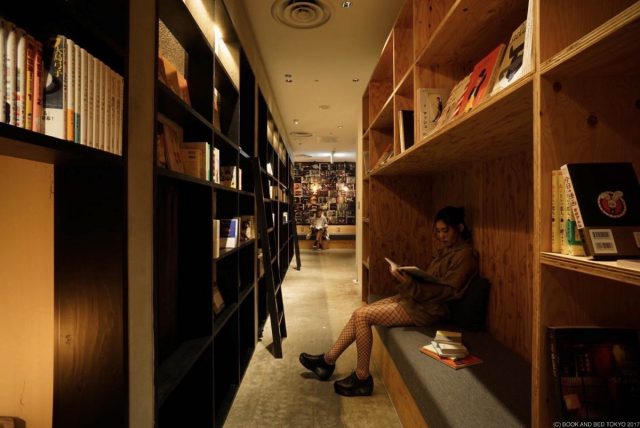 The price for a night is about $50. The book selection consists of 5000 titles with a few English books as well. If you want to buy a book for a souvenir, you have to find Shibuya Publishing & Booksellers bookstore, because the hostel doesn't sell them. The bookstore curates the book selection for Book and Bed hostels.
Free Wi-Fi, showers, bathrooms, basic toiletries, and rentable towels are available for guests as well.
All the photographs by Book and Bed. They have been taken in more than one location.