If you've got a bit of time on your hands during your next trip, then what better way to make it pass quicker than by playing a few fun and simple casino games? Even better than that – you could also spend some time learning a few quick and easy strategies to win at them, too!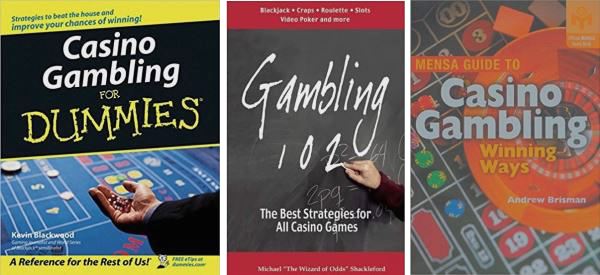 Easy tips for casino beginners
Whether you're a fan of Finnish casino games, or just are mildly curious, there are some great resources – online and offline – waiting for you.
One of our favorites is Gambling 102: The Best Strategies for All Casino Games by Michael Shackleford. Whichever casino game you're looking to play, from baccarat, to sic bo, to slot machines, to video poker and much, much more, this 19-chapter book gives every aspiring player a breakdown of how to play casino games with the best strategy for winning – and the least effort.
We like it for it's quick, straightforward tips, which are very easy to put into practice.
A cheat sheet for every beginner
Leaving the name aside, the Casino Gambling for Dummies Cheat Sheet is a really great source for people looking for straight-up tips of what to do when playing, and exactly how to do it.
With very specific information (e.g. 'Play the table with the least number of decks', in the Blackjack section) and an in-depth tips on managing your bankroll, ensuring you'll make the right choices (well, most of the time, especially if you're just starting out!) you'll be sure to approach any one of your chosen betting sites with confidence, and maybe even win something on the side too.
Something a bit more meaty
If, however, you're on the lookout for something you can really get your teeth into, then Mensa's Guide to Casino Gambling: Winning Ways might be what you're looking for. Written by the folks over at, well, Mensa, they explain that you definitely don't need to be a genius in order to win at casino gambling. Instead, they outline a few quick, easy tips and strategies for every player. Don't be put off by their references to mathematical theory; this is a simple read, even if it's brought to you by America's cleverest 2%.
Great books for every aspiring gambler
Ultimately, there's such a wealth of information out there for casino gamblers – whether you're just dipping your toes in the water or looking for something more strategic. Having a look around online, or even learning through playing some games yourself, is definitely a good way to get started.