We have seen this before: as a digital content product becomes mainstream, people who want something else, turn to an old, practically abandoned medium. For instance, think of MP3 music and the return of vinyl discs. Regarding books, papyrus scrolls were used until the 4th century in Europe. Now, papyrus scroll – a modern version – is making a comeback.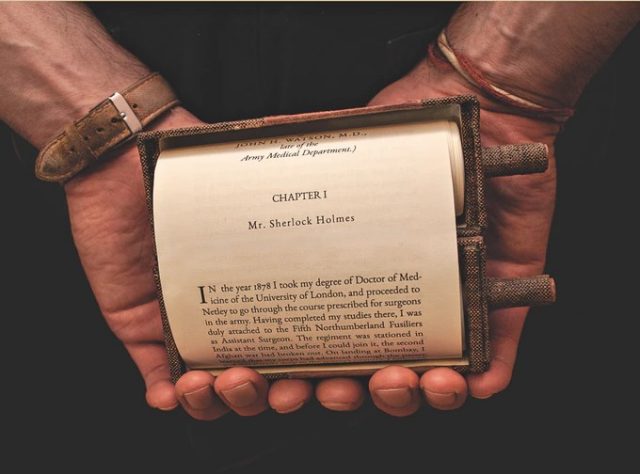 Ithaca Scrollery is a beautiful, compact book printed on one long paper sheet. The entire sheet is rolled around a stick. Another stick is glued to the beginning of the book sheet. When you roll the stick, the text flows nicely forward (or backward if you rotate the other way).
This modern papyrus book requires handwork to make it a commercial product. The long sheet where the book content is printed on is made of special paper that is durable and doesn't mind bending. The assembly of the two cases where the sticks are doing their job requires sharp eyes and precise fingers.



People behind the Ithaca Scrollery have built several working prototypes of the product. They were seeking crowdfunding to make the concept a commercial product, but in January 2019, the funding target was overwhelmingly achieved. So, it is possible to order a book, and read it like ancient Romans and Greeks did.
For 30 dollars, you get a classic book that is in public domain. Deliveries start in June 2019.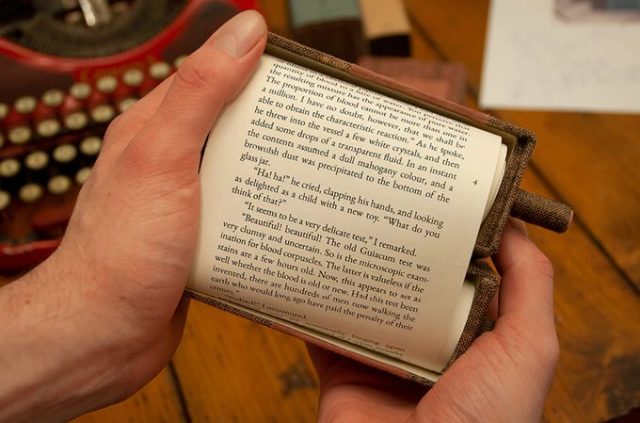 This could be a perfect gift for a book lover who already has bookshelves full of paperbooks, a Kindle ereader full of ebooks and a phone full of audiobooks.
View the video below for an introduction to the modern papyrus book:
Via Actualitte.