On April 18th, 2016 the US Supreme Court ruled in favor of Google in its long legal fight against the Authors Guild organization. The April 18 ruling means that the Supreme Court will not review the case that originally was filed in 2005 against Google by the Authors Guild.
The Authors Guild initiated the court case 11 years ago because the association believed (and still believes) that Google was violating copyright laws.
In 2004, Google started scanning books stored on the shelves of libraries, archives, universities and other places that had large book collections. The objective was nothing more or nothing less than to scan all the books of the world and make them searchable online. For Google, it was a mission of making all written information the humankind had created available to everyone. On the side, it could serve ads to visitors who were browsing the indexed books and make a profit.
Google started the project without asking for permissions from anyone. Google's savvy engineers simply built clever and fast scanning machines for the job. Company's huge data centers were ready to index and store everything that could be recovered from old (and new) books.
In the early days of the project, the U.S. based Authors Guild organization that looks after the interest of writers tried to negotiate with Google. The Guild wanted Google to stop scanning books or start paying royalties for authors whose books were not in public domain. Google declined, stating it only makes extracts available, but since then, the company has been in court in the US and in some other countries.
It has been estimated that Google had scanned 30 million books in 2012, and the work continues.
Now, however, Google has won the case, and that should be the end of it in the U.S.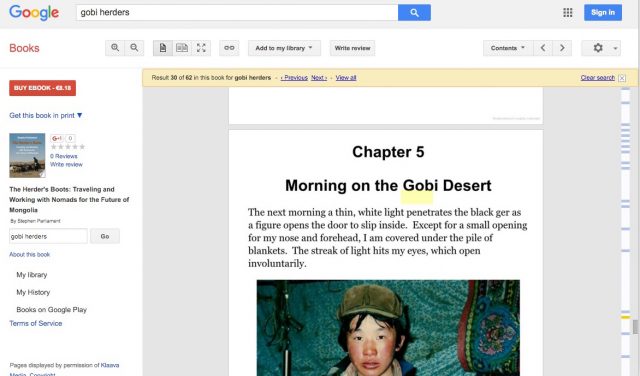 You can take a look at how Google Books works by visiting the Google search page and choosing Books. When you search, the results will be extracted from books only. This means not only old pritn books but also new ebooks. When, for instance, Klaava makes a new ebook available at Google Play online bookstore, it also automatically becomes searchable in Google Books. You can read random pages of a copyrighted work, but not the whole book in Google Books.
In Europe, EU kicked off the Europeana program in 2005 to preserve the cultural heritage of European countries. Europeana stores digitally works that have entered the public domain. It has archived more than 52 million books, artworks and other items so far. If you are interested in history, cultures or art, it is a highly recommended destination.
Europeana is run by the European Commission and hasn't been in court because of suspected copyright violations.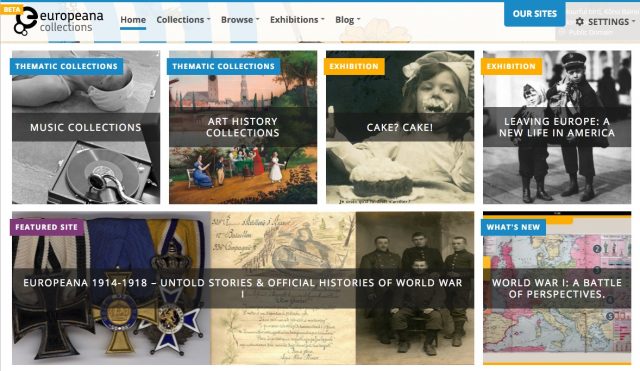 What does the Google vs. Authors Guild court ruling mean for authors? Not much. Perhaps some out-of-print books will be made available as ebooks because there is enough interest among audiences to read them. It should not be harmful for authors that brief extracts are available for searching and viewing. It helps book discovery and probably silences the urge to demand a share of revenue that Google makes from ads it may some day display with the book extracts.