World Book Day 2017 is celebrated on Sunday 23rd April in thousands of locations across the globe. Also known as the World Book and Copyright Day, the purpose is the share the joy of reading (and why not writing, too) with other people. The story goes that the date was picked because in 1616, Cervantes, Shakespeare and Inca Garcilaso de la Vega all died on that day.
Unesco has a web page where you can register your own book or copyright -related event. There is also a map where you can view events taking place on the World Book Day. One place with a large number of events is Conakry, Guinea because it has been designated the World Book Capital 2017 by Unesco.
The best way to find even small events is to browse the event calendar of your home town. The usual suspects are libraries and bookstores.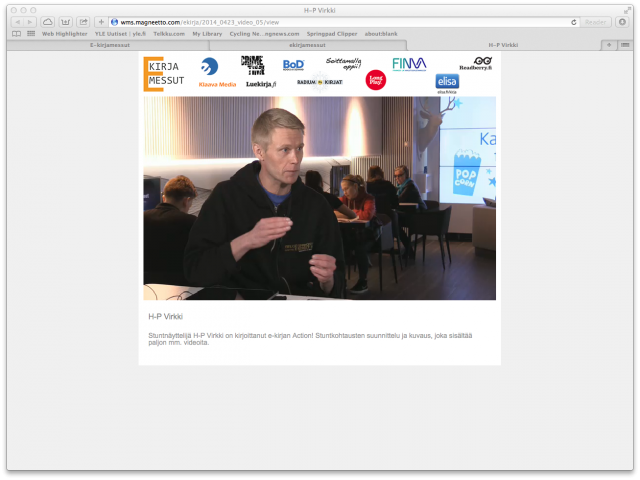 One of the most memorable World Book Day events for us took place in Finland a couple of years ago. Possibly the world's first Ebook Fair was organized and streamed live via the Internet to book lovers who could watch interviews of authors at their homes and in offices. One of the interviewed authors was H-P Virkki who talked about his book Stunts, Scenes and Safety – Introduction to Movie Stunts.
Here are a few moments from past World Book Day events.
A map of most popular books by country was created by backforward24: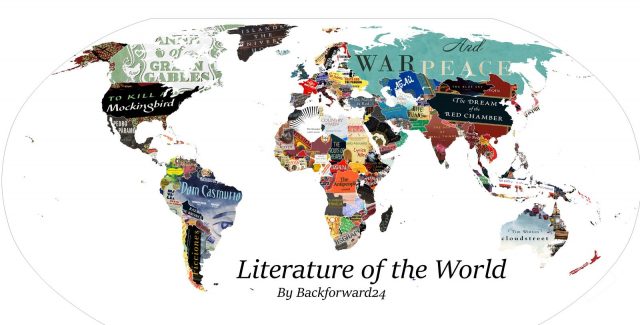 Literature map of Europe (backforward24 at imgur):