For some readers, books are objects that they care for more than any other products they have used or purchased. Other readers love to collect books and show them on bookshelves at their homes. Then, there are readers who happen to be writers as well, and tend to read in a different way than ordinary book readers.
If you are one of those book lovers who appreciate the published word so much that you are willing to read a book about books, here are some recommendations for you. Bookriot has put together a list of 53 nonfiction books about reading, libraries, bookshops, collecting, and about other books. These books are not about writing, although some of them have been written by famous authors.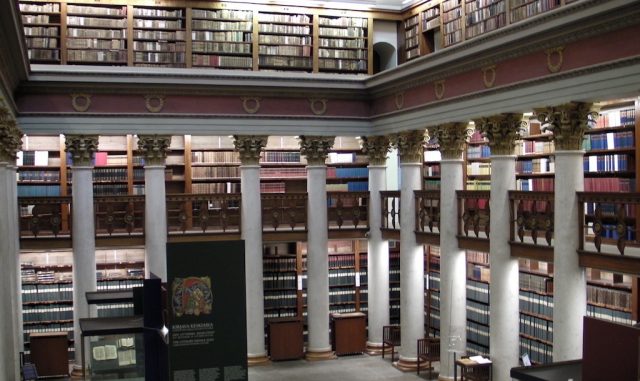 Here are 53 nonficiton books on books according to Bookriot.
Reading Like a Writer: A Guide for People Who Love Books and for Those Who Want to Write Them by Francine Prose
The Year of Reading Dangerously: How Fifty Great Books (and Two Not-So-Great Ones) Saved My Life by Andy Miller
Weird Things Customers Say in Bookshops by Jen Campbell
How to Read a Book: The Classic Guide to Intelligent Reading by Mortimer J. Adler
The Man Who Loved Books Too Much: The True Story of a Thief, a Detective, and a World of Literary Obsession by Allison Hoover Bartlett
My Bookstore: Writers Celebrate Their Favorite Places to Browse, Read, and Shop by Ronald Rice
The Pleasure of Reading: 43 Writers on the Discovery of Reading and the Books that Inspired Them by Antonia Fraser
The Polysyllabic Spree: A Hilarious and True Account of One Man's Struggle with the Monthly Tide of the Books He's Bought and the Books He's Been Meaning to Read by Nick Hornby
Ten Years in the Tub: A Decade Soaking in Great Books by Nick Hornby
The World Between Two Covers: Reading the Globe by Ann Morgan
Used and Rare: Travels in the Book World by Lawrence and Nancy Goldstone
The Professor and the Madman: A Tale of Murder, Insanity and the Making of the Oxford English Dictionary by Simon Winchester
1,001 Books You Must Read Before You Die by Peter Boxall
At Home with Books: How Booklovers Live with and Care for Their Libraries by Estelle Ellis
Bibliotopia: Or, Mr. Gilbar's Book of Books & Catch-All of Literary Facts & Curiosities by Steven Gilbar
My Reading Life by Pat Conroy
The Book by Julius Friedman
Book Crush: For Kids and Teens – Recommended Reading for Every Mood, Moment and Interest by Nancy Pearl
Book Lust: Recommended Reading for Every Mood, Moment, and Reason by Nancy Pearl
The Book of Lost Books: An Incomplete History of All the Great Books You'll Never Read by Stuart Kelly
Where I'm Reading From: The Changing World of Books by Tim Parks
The Book on the Bookshelf by Henry Petroski
Books: A Memoir by Larry McMurtry
The Bookshop Book by Jen Campbell
Browsings: A Year of Reading, Collecting, and Living with Books by Michael Dirda
Classics for Pleasure by Michael Dirda
The End of Your Life Book Club by Will Schwalbe
Ex Libris: Confessions of a Common Reader by Anne Fadiman
Forgotten Bookmarks: A Bookseller's Collection of Odd Things Lost Between the Pages by Michael Popek
84, Charing Cross Road by Helene Hanff
A Gentle Madness: Bibliophiles, Bibliomanes, and the Eternal Passion for Books by Nicholas A. Basbanes
A History of Reading by Alberto Manguel
The House of Twenty Thousand Books by Sasha Abramsky
How Reading Changed My Life by Anna Quindlen
Howards End Is on the Landing: A Year of Reading from Home by Susan Hill
Leave Me Alone, I'm Reading: Finding and Losing Myself in Books by Maureen Corrigan
The Lost Art of Reading: Why Books Matter in a Distracted Time by David L. Ulin
My Ideal Bookshelf by Thessaly La Force
My Life in Middlemarch by Rebecca Mead
The Novel Cure: From Abandonment to Zestlessness: 751 Books to Cure What Ails You by Ella Berthoud
A Passion for Books: A Book Lover's Treasury of Stories, Essays, Humor, Love and Lists on Collecting, Reading, Borrowing, Lending, Caring for, and Appreciating Books by Harold Rabinowitz
Phantoms on the Bookshelves by Jacques Bonnet
Rare Books Uncovered: True Stories of Fantastic Finds in Unlikely Places by Rebecca Rego Barry
Read This! Handpicked Favorites from America's Indie Bookstores by Hans Weyandt
A Reader on Reading by Alberto Manguel
Reading Lolita in Tehran by Azar Nafisi
The Reading Promise: My Father and the Books We Shared by Alice Ozma
Ruined by Reading: A Life in Books by Lynne Sharon Schwartz
Sixpence House: Lost in a Town of Books by Paul Collins
So Many Books, So Little Time: A Year of Passionate Reading by Sara Nelson
Tolstoy and the Purple Chair: My Year of Magical Reading by Nina Sankovitch
When Books Went to War: The Stories that Helped Us Win World War II by Molly Guptill Manning
The Yellow-Lighted Bookshop: A Memoir, a History by Lewis Buzbee
If you want to read an ebook that is a collection of stories published in other books, download Traveling in Scandinavia for free.
Bookriot collected a list of 47 fiction books about books as well. You may view those recommendations here.