Unesco, a United Nations organization, has an appealing initiative: Creative City. The organization wants to promote cooperation among cities that have introduced sustainable development as a key element into their strategies. In addition, if the city is supporting creative initiatives, it can be nominated into the Unesco Creative Cities Network. Literature is one of the seven creative themes that identify the network members.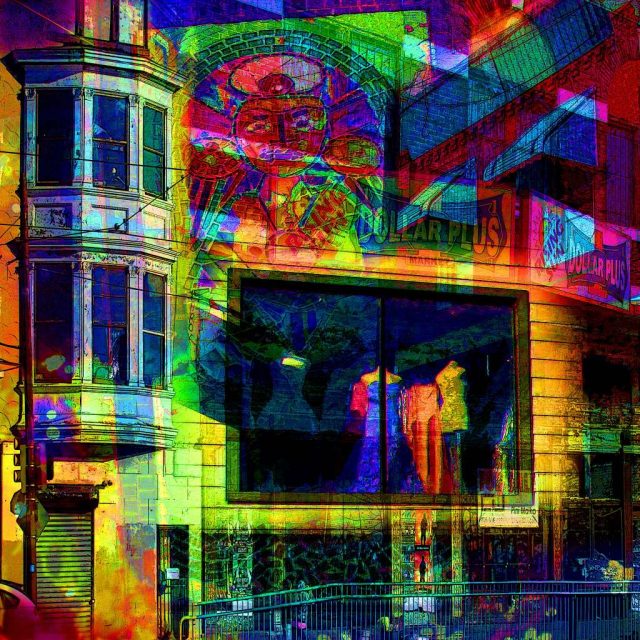 The Network covers seven creative fields: crafts and folk arts, media arts, film, design, gastronomy, literature and music. Recently, in October 2017, 64 new cities joined the network of creative cities. The total count is 180 cities in 72 countries.
Unesco has listed seven cities as literature-specific. They are:
Bucheon (Republic of Korea)
Durban (South Africa)
Lillehammer (Norway)
Manchester (United Kingdom)
Milan (Italy)
Québec City (Canada)
Utrecht (Netherlands)
Four out of seven cities are in Europe, but other than that, there are not many similarities between them. Lillehammer and Utrecht are not big cities, whereas the others are more or less large and busy cities.
Edinburgh joined the network of creative cities already earlier with literature as its key art form. The video below shows some literature specific activities and places in Edinburgh, but it also shows how wonderful travel destination the city is.
Unesco defines the creative city concept as follows:
The UNESCO Creative Cities Network (UCCN) was created in 2004 to promote cooperation with and among cities that have identified creativity as a strategic factor for sustainable urban development. The 116 cities which currently make up this network work together towards a common objective: placing creativity and cultural industries at the heart of their development plans at the local level and cooperating actively at the international level.
New cities that recently joined the Creative Cities Network (other than literature-related) are the following:
Alba (Italy) – Gastronomy
Almaty (Kazakhstan) – Music
Amarante (Portugal) – Music
Auckland (New Zealand) – Music
Baguio City (Philippines) – Crafts and Folk Art
Barcelos (Portugal) – Crafts and Folk Art
Braga (Portugal) – Media Arts
Brasilia (Brazil) – Design
Bristol (United Kingdom of Great Britain and Northern Ireland) – Film
Brno (Czechia) – Music
Buenaventura (Colombia) – Gastronomy
Cairo (Egypt) – Crafts and Folk Art
Cape Town (South Africa) – Design
Carrara (Italy) – Crafts and Folk Art
Changsha (China) – Media Arts
Chennai (India) – Music
Chiang Mai (Thailand) – Crafts and Folk Art
Chordeleg (Ecuador) – Crafts and Folk Art
Cochabamba (Bolivia [Plurinational State of]) – Gastronomy
Daegu Metropolitan City (Republic of Korea) – Music
Dubai (United Arab Emirates) – Design
Frutillar (Chile) – Music
Gabrovo (Bulgaria) – Crafts and Folk Art
[City of] Greater Geelong (Australia) – Design
Guadalajara (Mexico) – Media Arts
Hatay Metropolitan Municipality (Turkey) – Gastronomy
Istanbul (Turkey) – Design
João Pessoa (Brazil) – Crafts and Folk Art
Kansas City (United States of America) – Music
Kolding (Denmark) – Design
Kortrijk (Belgium) – Design
Košice (Slovakia) – Media Arts
Kütahya (Turkey) – Crafts and Folk Art
Limoges (France) – Crafts and Folk Art
Łódź (Poland) – Film
Macao Special Administrative Region, China (Associate Member, UNESCO) – Gastronomy
Madaba (Jordan) – Crafts and Folk Art
Mexico City (Mexico) – Design
Morelia (Mexico) – Music
Norrköping (Sweden) – Music
Ouagadougou (Burkina Faso) – Crafts and Folk Art
Panama City (Panama) – Gastronomy
Paraty (Brazil) – Gastronomy
Pesaro (Italy) – Music
Porto-Novo (Benin) – Crafts and Folk Art
Praia (Cabo Verde) – Music
Qingdao (China) – Film
San Antonio (United States of America) – Gastronomy
Seattle (United States of America) – Literature
Sheki (Azerbaijan) – Crafts and Folk Art
Sokodé (Togo) – Crafts and Folk Art
Terrassa (Spain) – Film
Tétouan (Morocco) – Crafts and Folk Art
Toronto (Canada) – Media Arts
Tunis (Tunisia) – Crafts and Folk Art
Wuhan (China) – Design
Yamagata City (Japan) – Film