Even though the Apple iPad and devices running on Android software are the most popular tablet brands, Amazon has built a successful product range of Fire tablets. The key factors that have made the Fire tablets attractive are their low price and easy access to digital products in the Amazon Kindle Store. The new line of Fire tablets continue on this successful path: the starting price for a new Fire tablet is only $49.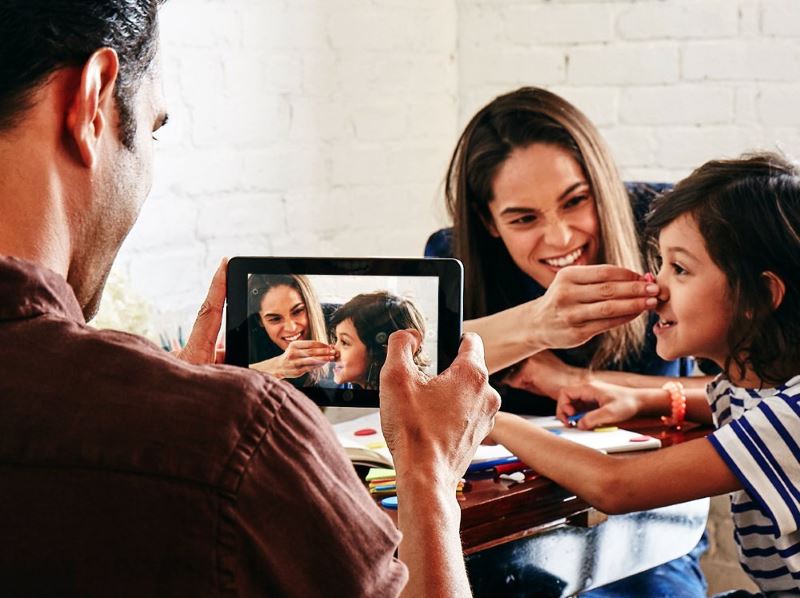 Altogether, Amazon introduced four tablets in September 2015:
– Fire, a 7-inch tablet for 49$.
– Fire Kids, a robust 7-inch tablet for $99.
– Fire HD 8, a 8-inch tablet for $149.
– Fire HD 10, a 10-inch tablet for $229.
Each one of these products is priced very competitively. In addition, Amazon has bundled six Fire tablets into a package that costs only $250. So, you get six Amazon tablets for less than one iPad mini.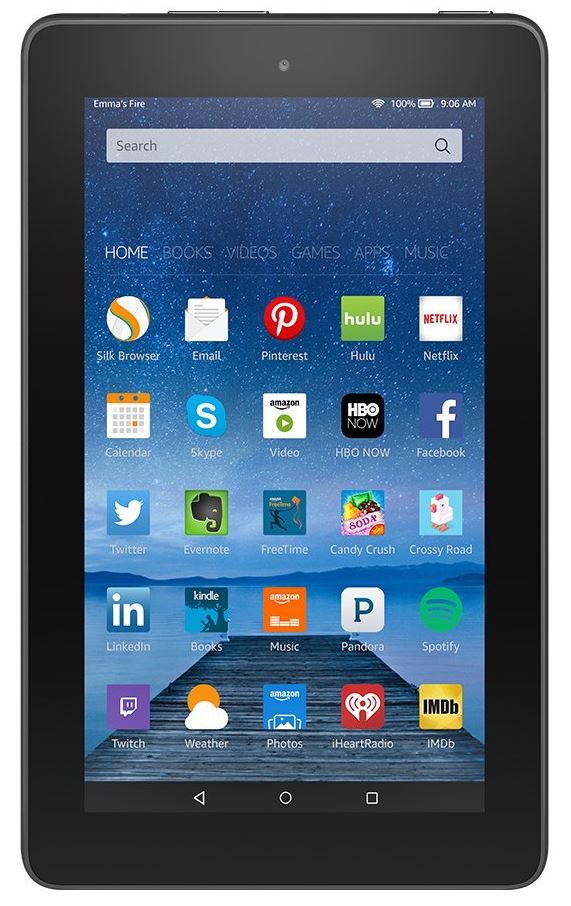 The 7-inch Fire tablet that is priced at $49 must have something missing since it is so cheap, right? No, that is not the case. We have seen many no-name Chinese tablets in the price range of $50-$100. Typically, they have a low resolution display, too little RAM, or something else missing that has allowed the manufacturer to lower the price. The Amazon Fire, however, has all the key minimum specifications in place.
It is, however, worth noting a few things about the Fire tablet:
– Internal storage space of 8GB will allow only a limited number of apps installed. Sooner or later, a SD memory card has to be acquired in order to extend the storage space.
– Don't expect too much from the camera.
– You have to download apps and digital content from Amazon. Technically savvy tablet owners have ways to use other sources, too, but for the rest of us, Amazon is the place to go with a Fire tablet.
That said, the Fire is fine for reading ebooks, surfing the web and hanging out on social media. We travel a lot, and it makes sense to carry a low cost tablet along wherever we go. If the tablet is broken or lost, the purchased books are safe in the Amazon cloud. From there, they can be downloaded onto a new tablet.
The Fire Kids tablet is built from the same hardware as the Fire. The Kids edition has some padding around it to allow carefree handling by children. Additional software is also preinstalled.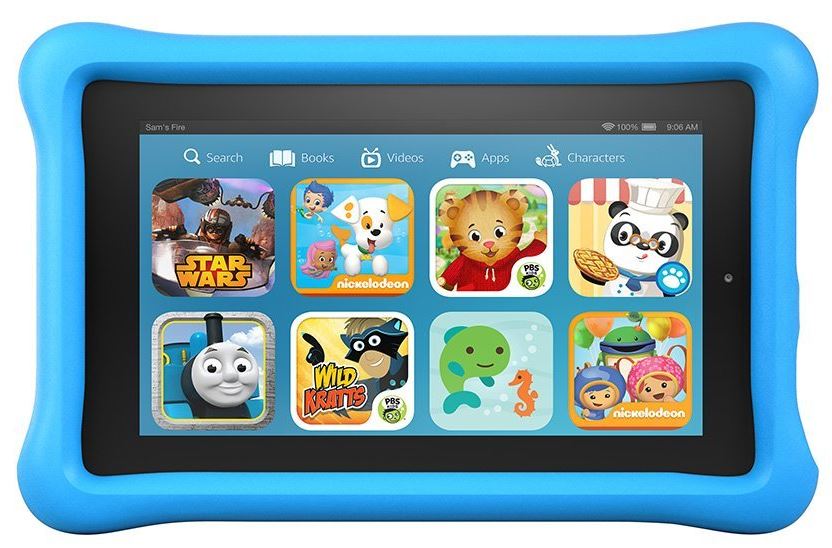 The Fire HD 8 and Fire HD 10 are also attractively priced for the features and specifications they include. In today's standards, the display resolution of the Fire HD 10 is somewhat low (1280 x 800 149 ppi), but those who have the original Apple iPad, have lower resolution than the Fire HD 10 on their tablet.
The Fire tablets come with speed reading feature titled Word Runner (also the $49 Fire). Take a look at a video that the Kindle Chronicles captured on the new feature and the Fire tablet.
Key features and technical specifications for the Amazon Fire 7-inch tablet
– 7-inch screen.
– Display resolution 1024 x 600 pixels at 171 ppi.
– Quad-Core 1.3 GHz CPU with 1 GB of RAM.
– Internet connection via Wi-Fi.
– 2 megapixel rear-facing camera, 0.3 megapixel front-facing camera.
– USB 2.0 (micro-B connector).
– Bluetooth.
– 3.5 mm stereo jack and integrated speaker
– 8 GB of internal storage (5 GB available to user).
– microSD card slot for up to 128 GB of additional storage.
– Dimensions 7.5″ x 4.5″ x 0.4″ (191 x 115 x 10.6 mm). Weight 11.0 ounces (313 grams).
– Battery Life: up to 7 hours of reading, surfing the web, watching video, and listening to music.